Unlike Androids, iPhones can't let you change your favorite ringtones for free, you need to buy ringtones from the App Store or import from iTunes. It's a huge pain in the butt when you want to add your favorite songs as a ringtone but all you can do is rely on iTunes. I just gathered a small workaround that lets you add ringtones to iPhone without the need of iTunes.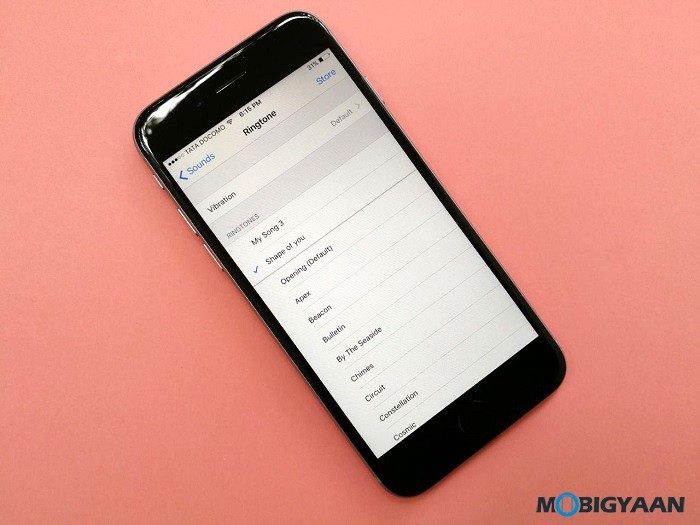 Having said that, GarageBand app does the job. If you aren't aware of this app, GarageBand is a mobile DAW (Digital Audio Workstation) or simply a music creation studio which has a nifty option to set your created music as a ringtone. Don't fret when you hear that you've to create a ringtone, we are not going to create a music but just import a song and then set it as a ringtone. Sounds cool, eh?
How to add ringtones to iPhone without iTunes [Guide]
This guide will let you turn any song into a ringtone. Follow the steps to know how it can be achieved.
Note: Before proceeding, you will need to import your favorite songs you want as a ringtone. Either use iTunes to import on your iPhone or use iCloud to later fetch from it. This isn't a part of the tutorial if you already have the music library updated. Just in case if you don't have the song, you will need to have it on your iPhone.
Launch the GarageBand app and select any instrument to get started.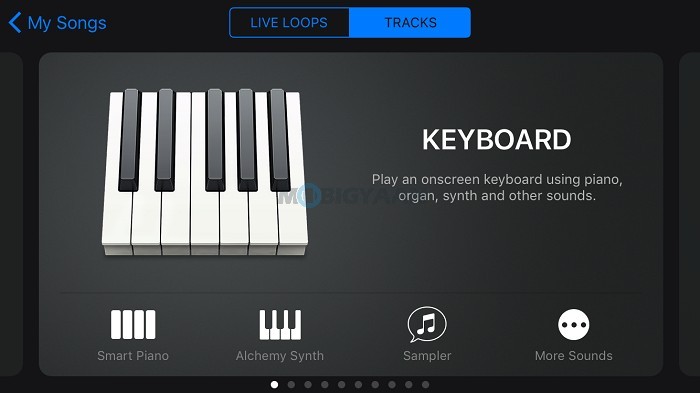 Once you open the instrument, record any activity by pressing the Record button as shown and stop. This is required to get the timeline otherwise you won't be able to get it.
When you notice the timeline icon, tap on it as shown below. Then proceed to the next step.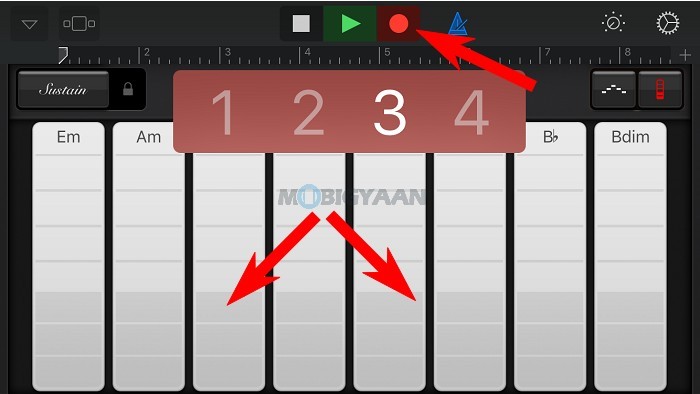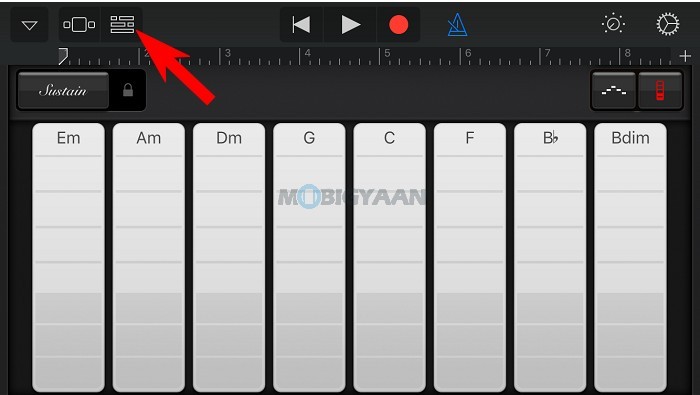 Now tap the loop browser icon and select your song. You can find your saved music in the Audio Files tab.
Press and hold a song and drag it to the timeline. Make sure to add it to the start of the timeline.
I have a WAV audio file saved in my iCloud and I will be using it to import in the Garageband and export it as a ringtone.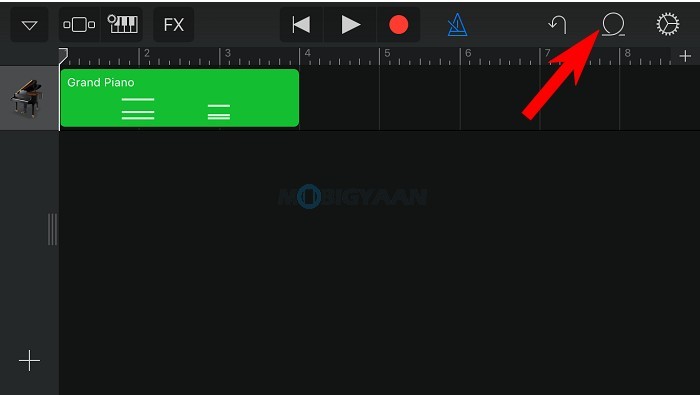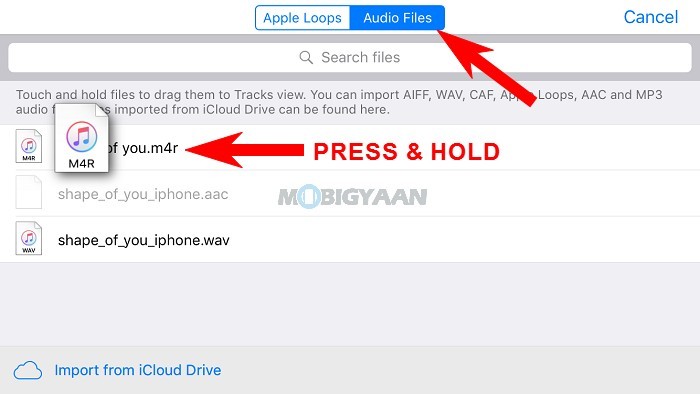 When you have added the song, delete the recording that you have previously recorded.
If your song is too lengthy, tap the '+' button on the right to increase the length of the timeline so that it can fit your song. You can also trim the song if required.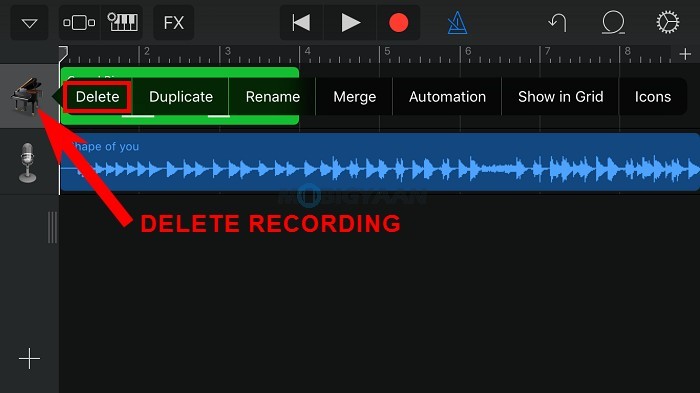 That's it, you are all set to export your song as a ringtone. Tap the arrow and select 'My Songs' which eventually saves your GarageBand project.
Press and hold the 'My Song' and tap the share button as shown.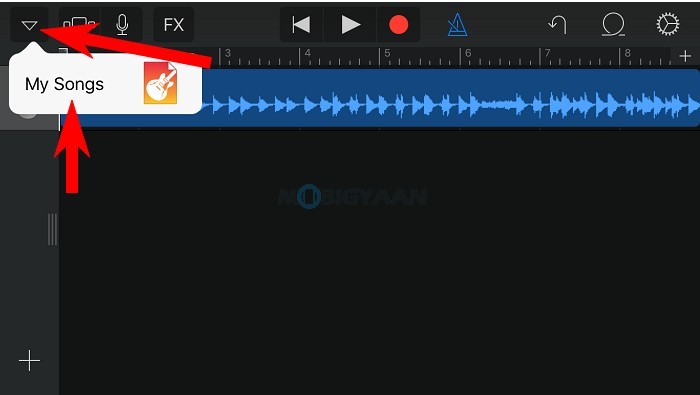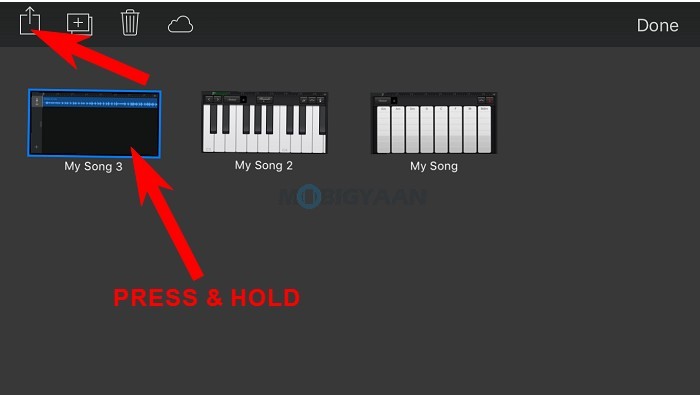 Choose Ringtone, name it and tap Export to export ringtone on your iPhone.
A popup appears saying Use sound as and select Standard Ringtone.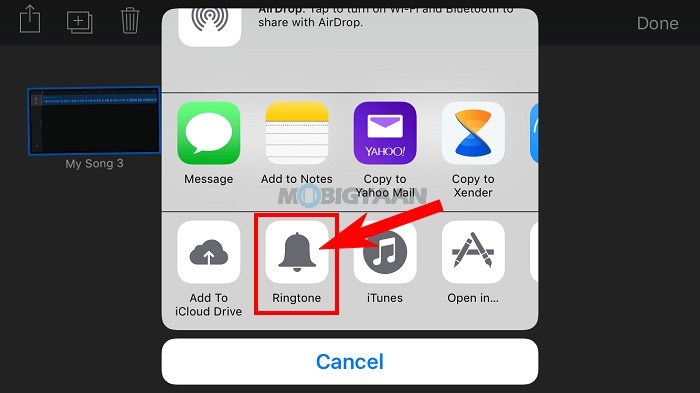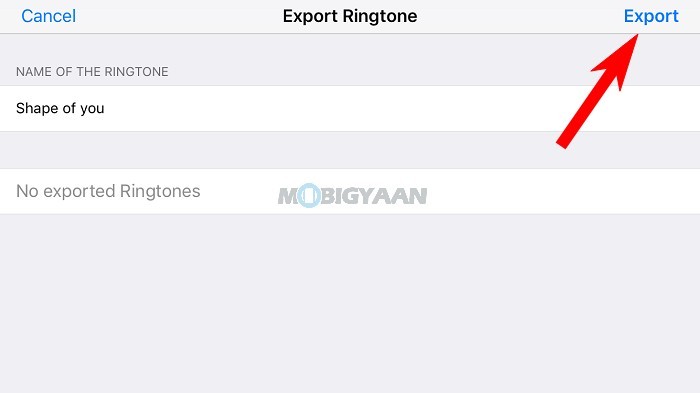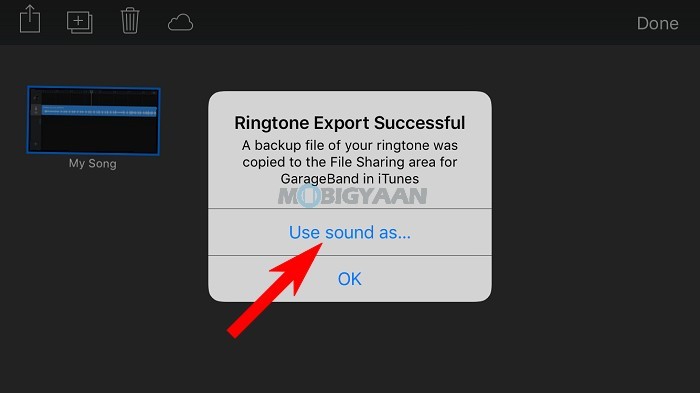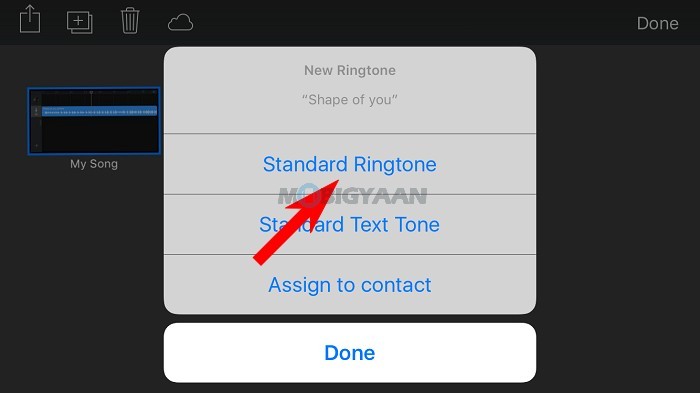 You just have added a ringtone to your iPhone. Go to Settings -> Sounds – Ringtone and check if you've got your new ringtone on your iPhone.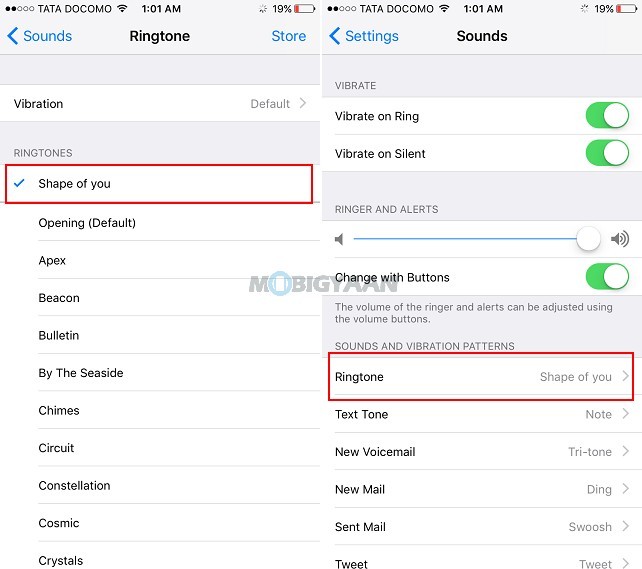 You can create as many ringtones with the GarageBand app. So this tutorial just showed you how to add ringtones to iPhone, I used an iPhone 6 with iOS 10.3.2 to get this done. If it doesn't work for you, let us know in the comments, we'll assist you with the guide.
Visit more tutorials and guides on our How-To Guides section.