Bringing an end to all the rumors that had been circulating around regarding Reliance Jio's 4G VoLTE feature phone, Mukesh Ambani finally announced JioPhone yesterday at the company's 40th Annual General Meeting.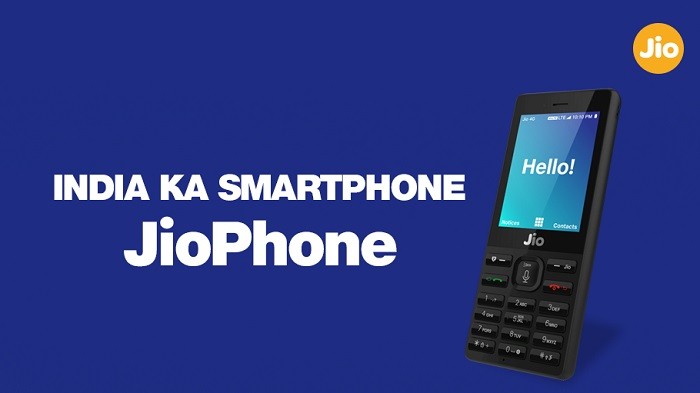 The JioPhone is a 4G VoLTE enabled feature phone which is aimed at 50 crore feature phone users who don't have access to the Internet for various reasons like no network coverage, data affordability and device affordability. With the JioPhone, the company aims to get this public online by offering them effectively free device and cheaper plans with unlimited data, voice calls and free SMS. However, the JioPhone won't be available any sooner. Having said that, if you are interested in having it, we tell you how to get one.
How to get JioPhone ?
The JioPhone is actually free. Yes, it's priced at ₹0, but, customers will have to pay security deposit of ₹1500.
This ₹1500 security deposit is 100% refundable, and, the customers will get it back after 3 years when they return the phone. The deposit is collected to prevent any potential misuse.
The JioPhone will be available to select customers initially as part of beta testing which kicks off from August 15.
Pre-booking of JioPhone starts from August 24. It can be pre-booked from the MyJio app or by visiting a Jio retail store.
JioPhone will be available in September to the customers on first-come first-serve basis, hence, you will have to be quick enough to get one.
Reliance Jio has said that the company plans to make 5 Million units of JioPhone available every week to the customers.
More importantly, the JioPhone will be made in India. As of now, there's no information about who's manufacturing the phone, but, going by the reports, it would either be Intex or Micromax.
You can click here to know more about the JioPhone and its exclusive plans.
By the way, what do you think about the JioPhone? Do you think Jio will bring in a revolution with it in the feature phone segment like it did in the telecom sector?