Google Pixel 7 Series offers a bunch of tricks up its sleeves in the Android 13, we found a handful of useful and handy shortcuts and workarounds on the phone, one of which is to switch the refresh rate of its display from 120 Hz to 60 Hz and 60 Hz to 120 Hz in Google Pixel 7 Pro. Here's how to change screen refresh rate resolution in Google Pixel 7 Pro.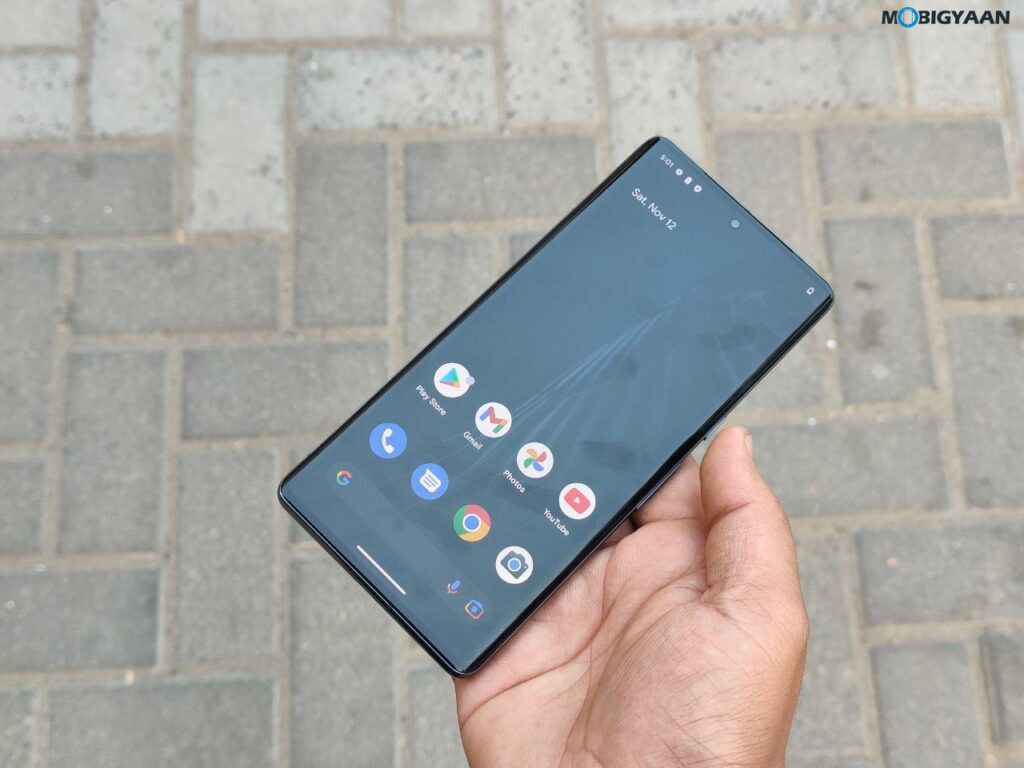 How to change screen refresh rate in Google Pixel 7 Pro (or Pixel 7)
By default, the smartphone has the 120 Hz refresh rate enabled and it automatically raises the refresh rate from 60 Hz up to 120 Hz for some content, but what if you want to fall back to the 60 Hz or maybe back to 120 Hz, here's how you can do it.
This is quite easy as you see in the Settings of your Pixel 7 Pro. If you are familiar with Android Settings you know how to do it easily, but for starters, you can use this simple guide to change screen refresh rate in Google Pixel 7 Pro (and Pixel 7). Follow these quick and easy steps.
Step 1:

 Go to 

Settings 

on your Pixel device.

Step 2:

 Tap on the 

Display 

from the list as shown.

Step 3:

 Swipe to the bottom and find the option 

Smooth Display 

and tap on it. You can disable the slider or enable depending on your needs.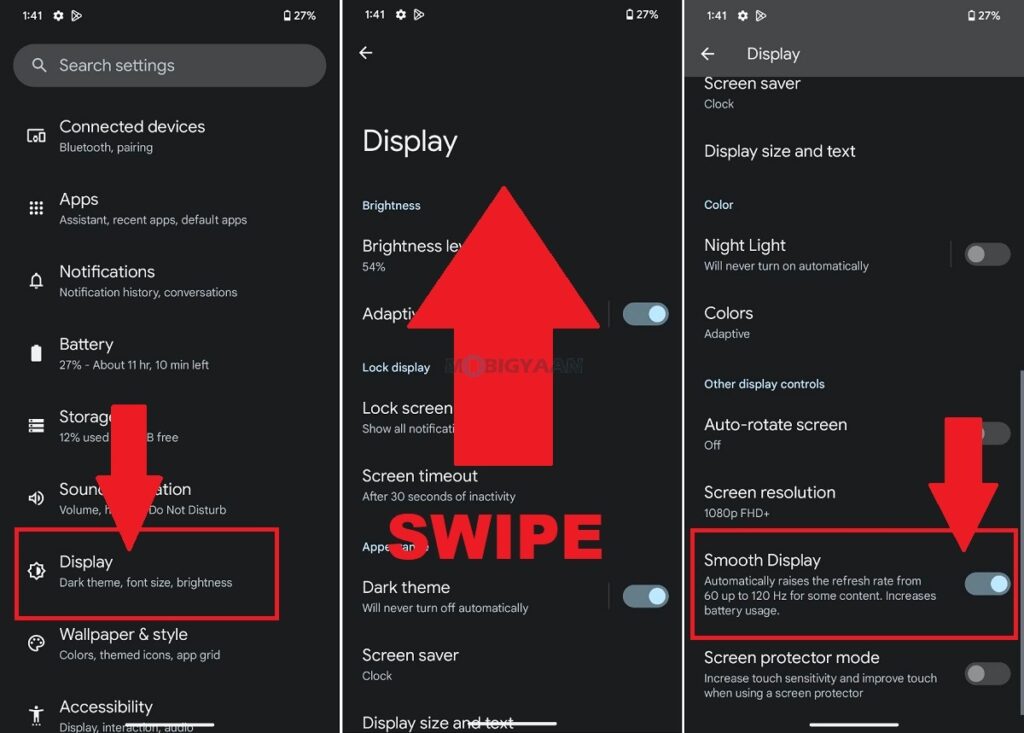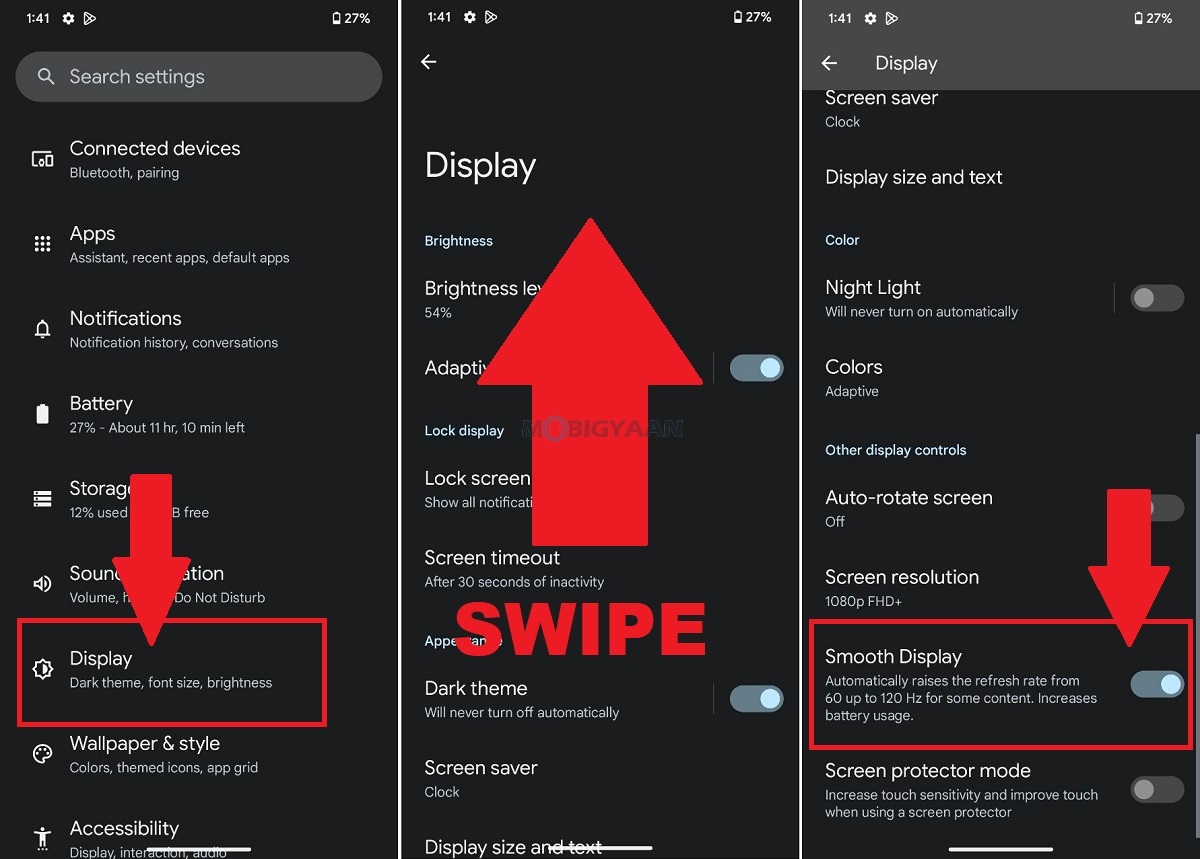 You can also change screen resolution on Google Pixel 7 Pro/Pixel 7 which we showed you earlier. Right above the Smooth Display, you can find the Screen resolution option. Under that, you have two options, either choose High resolution or Full resolution. The High resolution is FullHD+ (1080p) while the Full resolution is QHD+ or 2K+ (1440p).
A lower screen refresh rate and lower resolution will help extend the battery life of the phone. You can use the battery saver as well to save more battery and use the phone longer, although the phone has a solid battery life of up to 3 days as per Google so you don't need to worry about it.
The Google Pixels are amazing, the latest Pixel 7 Series runs on Android 13 out-of-the-box and you will find several Android 13 features that can be handy and useful for you. Here are some suggested Pixel 7 Pro/Pixel 7 tips and tricks, guides, shortcuts, or workarounds for you below.
Want more of this stuff? Head to our How-To Guides section to know. To get updates on the latest tech news, smartphones, and gadgets, make sure you follow us on our social media profiles.
Instagram | Facebook | Twitter | Youtube