There was a time when terms like 32-bit and 64-bit were restricted to desktop operating systems. But, with improvements in hardware architecture, we are seeing these terms being used for Android devices as well.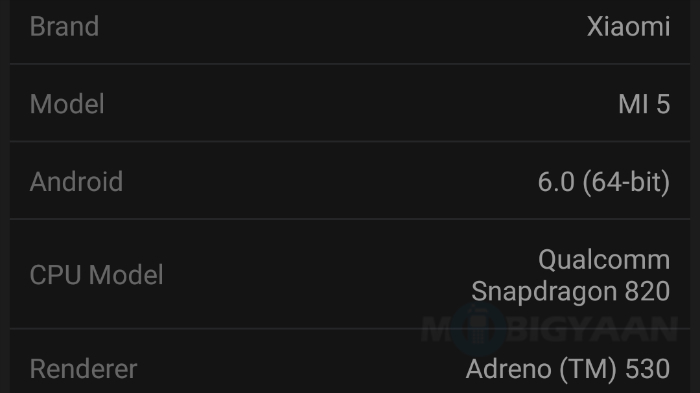 Many times you must have heard that an Android device is running on a 32-bit or 64-bit version of Android. If your Android device is powered by a 64-bit processor, then it will definitely be running on a 64-bit version of Android. It's very important to know whether your device is running a 32-bit version or 64-bit version of Android. Reason? Well, if you are side-loading (not downloading from Play Store) an app, you must know whether the app you are installing on your device is compatible with it or not. That apk file may either be compatible with only 32-bit version of Android or 64-bit.
If you don't know, we show you how to check if your device is running 32-bit or 64-bit Android version. Read on.
How to check if your device is running on 32-bit or 64-bit Android
Step 1: Download the AnTuTu Benchmark app from Google Play Store.
Step 2: Now open the AnTuTu Benchmark app and tap on 'Info' provided at the bottom of the app screen.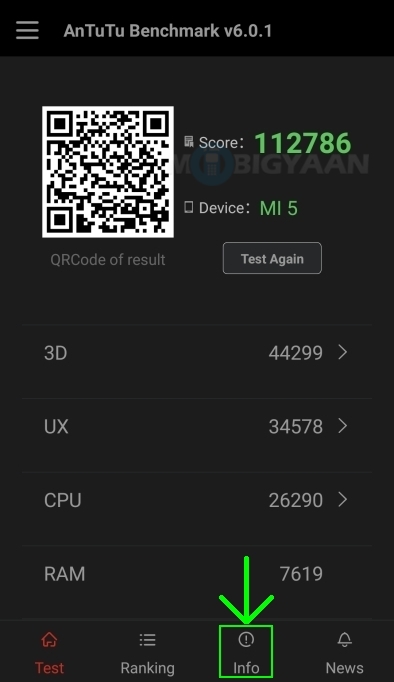 As soon as you tap on 'Info', you will see a section called 'Basic Info' under which your Android OS version will be specified.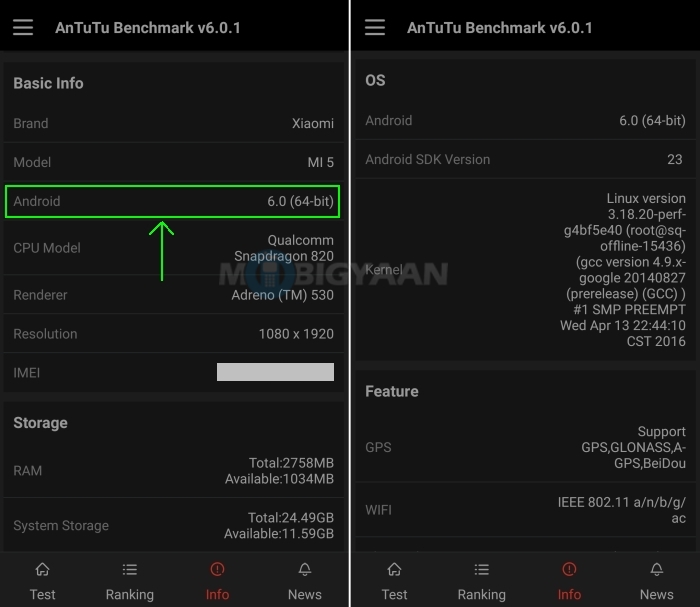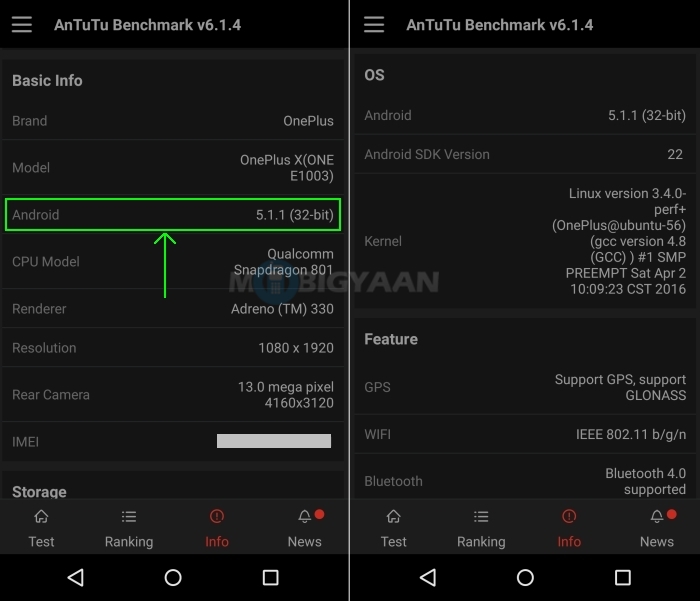 The line with Android written under the 'Basic Info' section will show the version number of the Android OS your device running. It will also show whether the Android OS is 32-bit or 64-bit. If you scroll down further, you will also get details about the Kernel and SDK version in the 'OS' section.
As you can see from the images above, the OnePlus X is running Android 5.1.1 Lollipop which is a 32-bit OS, whereas the Xiaomi Mi 5 is running Android 6.0 Marshmallow which is a 64-bit OS.
Check out our How-To Guides section for more such tips and tricks.