Mobile data usage is now increasing day by day because of the content getting bigger and better in High Definition. People are now moving towards the content streaming services like the YouTube and Netflix but while you stream your favourite movies and videos, you are worried about the mobile data usage on your smartphone.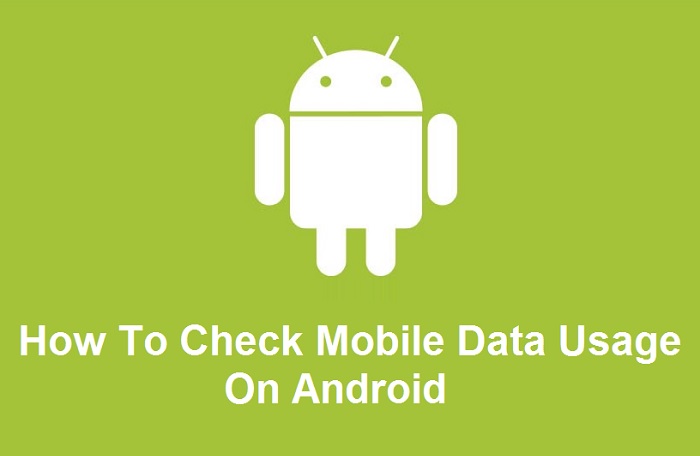 We are living in an age where the internet is a necessity for all of us on the internet-enabled smartphones. Not everyone has unlimited data on their smartphones and you will end up yourself paying the over usage charges or speed being throttled after FUP limits giving you the annoyance of the low 2G speeds which can be a way too slow for YouTube, Netflix and other similar services. Having said that, you can check mobile data usage on your Android quickly. We will show you the easy steps.
How to check mobile data usage on Android
Step 1: Your Android system is even clever to record all the cellular data usage. Simply go to Settings -> Data Usage or use the notification bar shortcut to enter the data usage settings.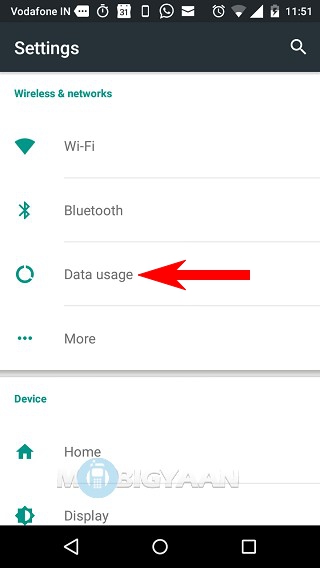 To get an overview of the data usage on your smartphone, swipe the notification bar from the top, tap on the cellular network and select more settings. At this point, you can view the data used from a specific date to present.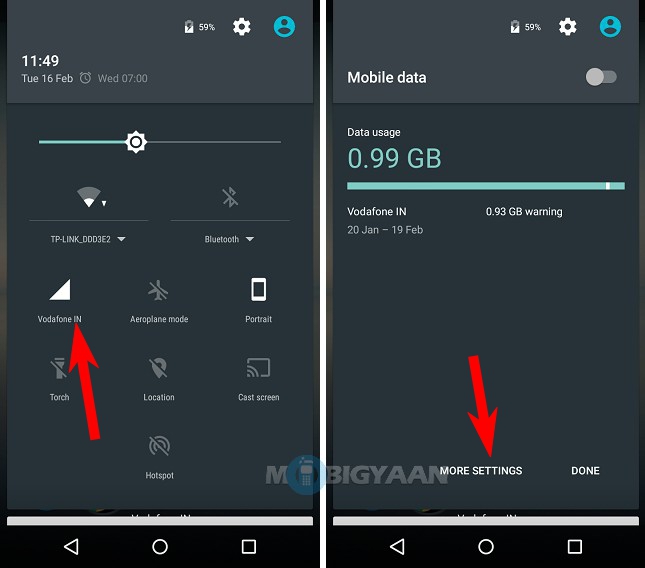 Step 2: Everything can be viewed from here. How much you use mobile data on your smartphone, which apps use the amount of mobile data is displayed in this section. If you see my usage, it's like this – I surfed on YouTube app and it used around 150 MB of cellular data, Chrome used 57.50 MB and other 3G data being used by Instagram, Soundcloud, Google Play Store, Yahoo Mail, etc.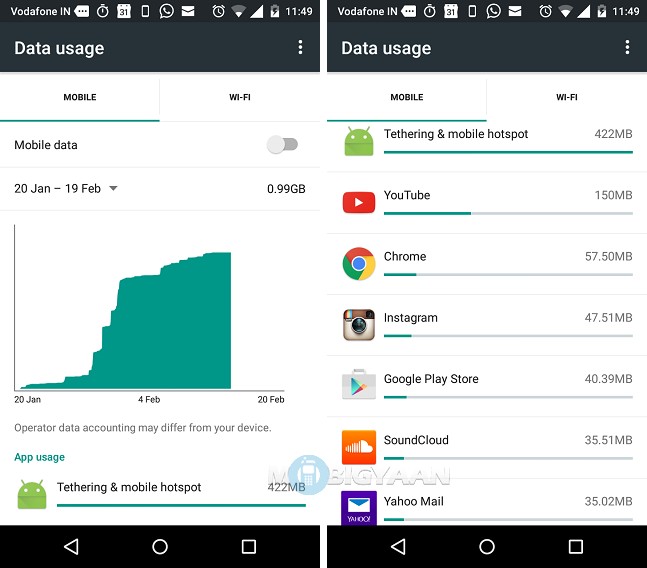 Still worried about the cellular data usage when you have Wi-Fi? Check data usage when you are on Wi-Fi network.
Tap on the three dots located at the top right corner and choose 'Show Wi-Fi'. A Wi-Fi tab will be displayed, just tap on it to view the Wi-Fi data usage of your Android smartphone. Tapping on the date will show you the past data usage of your Android smartphone.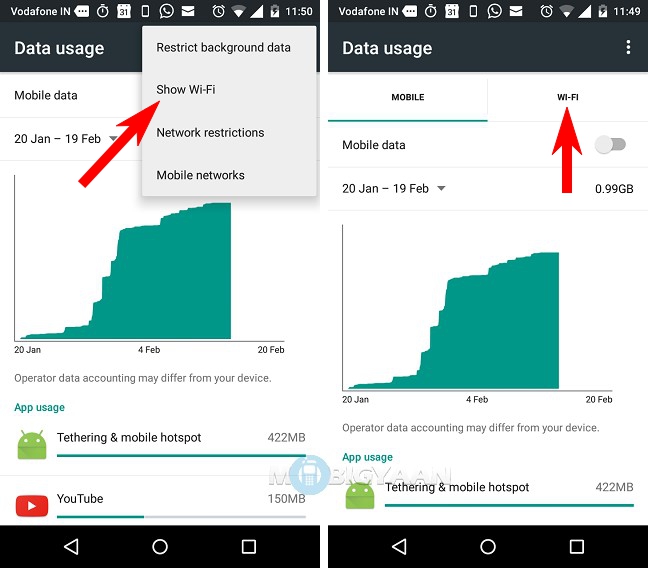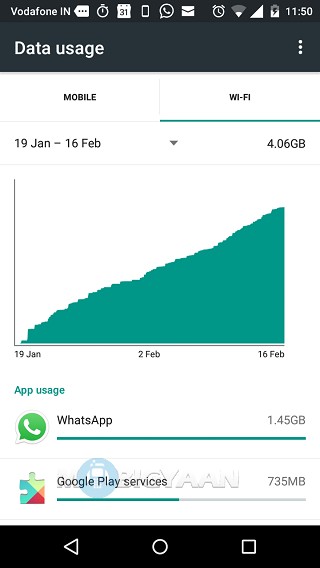 If you want to save the mobile data on your Android, here's our guide to save up to 50% of mobile data on YouTube and other apps.
If you have any questions about this tutorial, ask us in the comments. We are more exciting tutorials in our How-To Guides.