"Disable fast charging on Samsung Galaxy S7? Why should I do it, I want to charge my phone faster." Yes, I know that feel, fast charging is no doubt the best thing created on the smartphones and it is very useful in many cases but some people prefer slow charging over fast charging. You don't want to keep your phone all day charging the battery especially when the phone supports fast charging. "So, what's the catch?"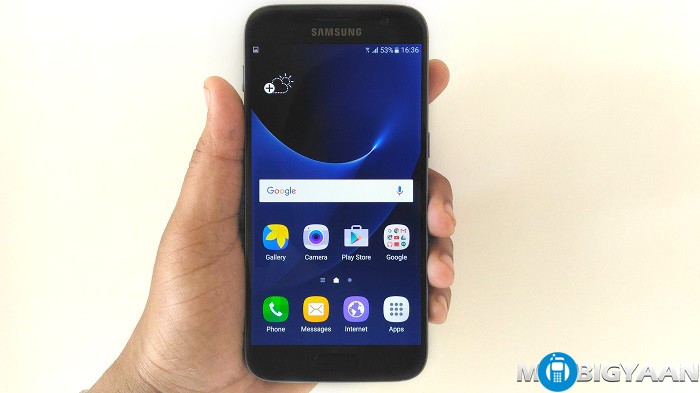 A potential issue in fast charging is that your device will get hot when you keep it in fast charging mode. While you enjoy fast charging, the battery loses it's life over time compared to slow charging and it should be used only when necessary. Slow charging is healthy for battery life if you want to run it years. If you want to disable fast charging on Samsung Galaxy S7, follow our short tutorial.
How to disable fast charging on Samsung Galaxy S7
To disable fast charging on Samsung Galaxy S7, go to Settings -> Battery, swipe to bottom. Find the Fast cable charging option and tap the slider on its right. This will disable the fast charging option on the Samsung Galaxy S7. By default, the fast charging is enabled.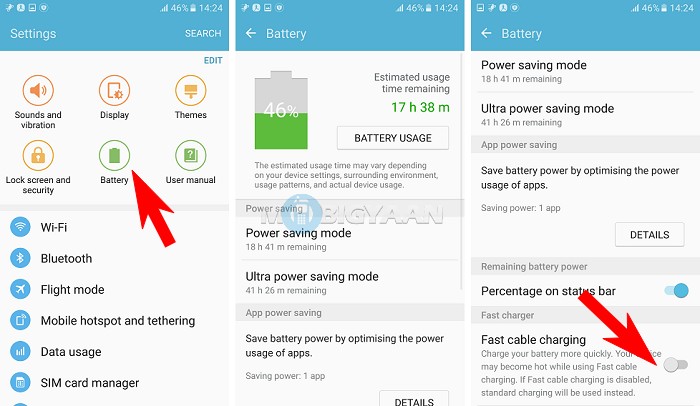 This trick also works on other Samsung devices such as Samsung Galaxy S7 edge. If you own any other Samsung smartphone, see whether there is an option to disable it. If you change your mind and want to enable it back, hit the slider again to turn it green and there you go.
For more tutorials, visit our How-To Guidess.
Also, check how to quickly launch camera on Samsung Galaxy S7.