In what may come as a rude shock to Windows Phone lovers, Microsoft has blatantly gone against its word to offer Windows 10 Mobile to "all" Lumia Windows Phone handsets, thus once again repeating history with Windows Phone updates.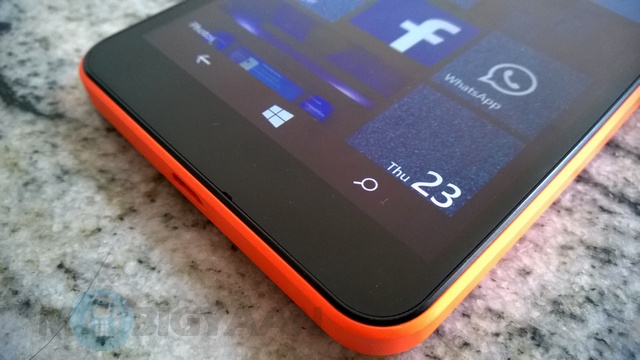 Microsoft has announced that the Windows 10 Mobile update, which has just stared rolling out to devices, will be available to only select devices and would be skipping some of the devices. The devices getting the Windows 10 Mobile update are:
Lumia 1520
Lumia 930
Lumia 830
Lumia 730
Lumia 735
Lumia 640
Lumia 640XL
Lumia 635 1GB
Lumia 636 1GB
Lumia 638 1GB
Lumia 540
Lumia 535
Lumia 532
Lumia 435
Lumia 430
BLU Win HD w510u
BLU Win HD LTE x150q
MCJ Madosma Q501
While it is to a certain extent understandable that Microsoft cannot provide the updates to some of the Windows Phone given the age of the devices and the available support, but what is truly shocking and unexpected is the fact that Microsoft decided to break its highly publicized promise of offering Windows 10 Mobile updates to all its Windows powered Lumia Phones. To make matters worse, this is the second time this fiasco is occurring, thus angering the faithful Windows Phone fans, a loyal community which is still sticking around despite the falling numbers.
Now, to make matters even worse, very very popular Windows Phones like the Lumia 520, which is the most sold Windows Phone ever owing to the affordable pricing, was also left out from the update program, thus reducing the number of people the Windows 10 Mobile update would actually reach to. Other popular handsets missing out on the update are the Lumia 920 and the Lumia 1020.
Surprisingly, AdDuplex claims that taking into consideration the number of active users of each Windows Phone model, about 50 percent of Windows Phone handsets in use today are not going to receive the update to Windows 10 Mobile. Do you think that Microsoft's action to skip some handsets for the update is justified, or is this a nail in the coffin of the Windows Phone platform? Do let us know in the comments.