WhatsApp is now bringing a change to its Terms of Services and Privacy Policy. WhatsApp will now share your account data with Facebook to fight spam and show advertisements. Since WhatsApp is now a Facebook entity, WhatsApp will share user data with Facebook because WhatsApp wants to improve your Facebook ads and products experiences. The ads showed to you now will be more relevant in order to prevent third-party banner ads. However, some people still wants to keep their privacy so WhatsApp has given a partial opt-out for sharing WhatsApp data with Facebook for ad targeting. Here's how you can disable sharing your information to Facebook.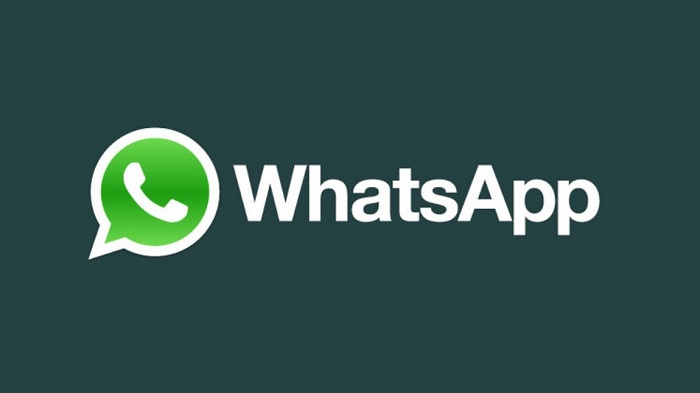 How to opt out of sharing WhatsApp data with Facebook
There are two ways to opt out of sharing your account information with Facebook. If you are an existing user of WhatsApp, these methods will work for you and you can choose not to share your WhatsApp data with Facebook.
Method 1:
WhatsApp has changed its Terms of Service and Privacy Policy so when you open WhatsApp, you will be asked to agree to the new ToS and Privacy Policy if you haven't already agreed.
On the bottom, expand the arrow saying 'Read more about the key updates to our Terms and Privacy Policy'. From here you can untick the checkbox below to opt out of sharing WhatsApp data with Facebook.
You can read the key updates by scrolling, once done, tap Agree button to confirm.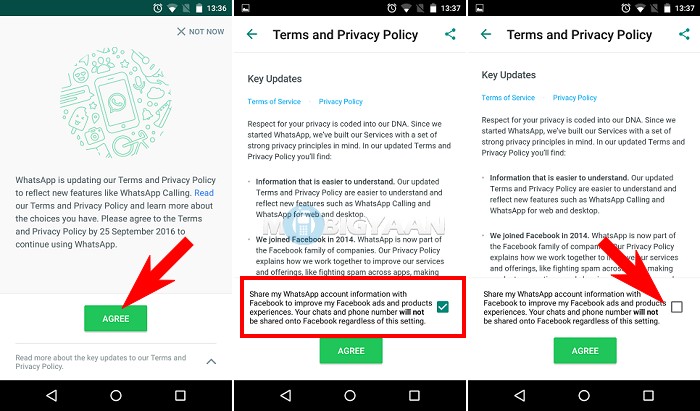 Method 2:
Once you have agreed to the updated ToS and Privacy Policy, you still have additional 30 days if you change your mind change, from there, you can opt out of sharing your WhatsApp account details with Facebook. Here's how you do it.
Go to Settings -> Account -> Share my account info. Untick the checkbox if you do not want your WhatsApp information to be shared with Facebook. You can always check the box if you want Facebook ads and products to personalize and improve your ad experience on Facebook.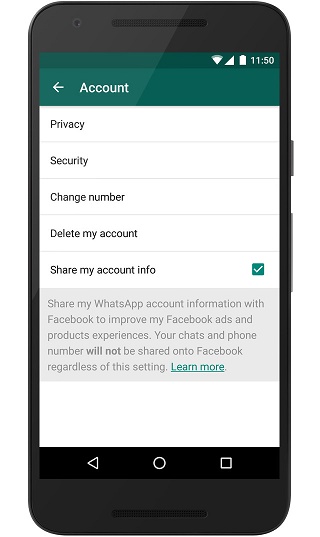 Opting out of the complete information sharing does not seem to be possible, WhatsApp made it a partial opt especially for Facebook ad targeting purposes. Your information will still be used for other purposes.
The further note says,
"The Facebook family of companies will still receive and use this information for other purposes such as improving infrastructure and delivery systems, understanding how our services or theirs are used, securing systems, and fighting spam, abuse, or infringement activities."
You can read the full text of WhatsApp's updated ToS and Privacy Policy.
Visit our How-To Guides and find more interesting tutorials.