If you're planning to hand over your iOS device to the kids that usually misuse it and remove apps or your important files unintentionally, you can put parental control on iPhone or iPad. You don't want to your iPhone or iPad to be in wrong hands.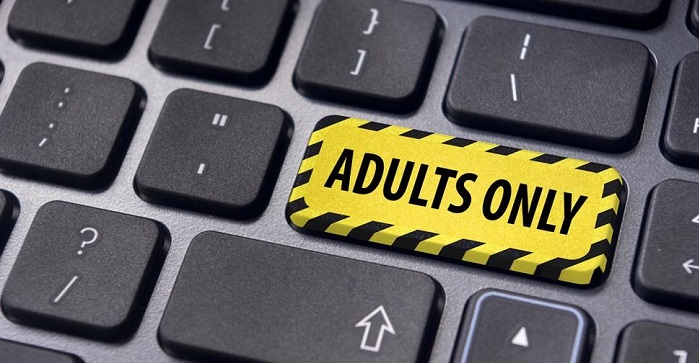 How do you put parental control on iPhone or iPad [iOS]
It is very easy, you iPhone or iPad has the setting built in and you do not need any third party app to put parental control on iPhone or iPad. To keep the things pretty straightforward, here what you need to do:
Go to Settings > General > Restrictions and tap 'Enable Restrictions'. A dialog box will appear that asks you to enter a passcode.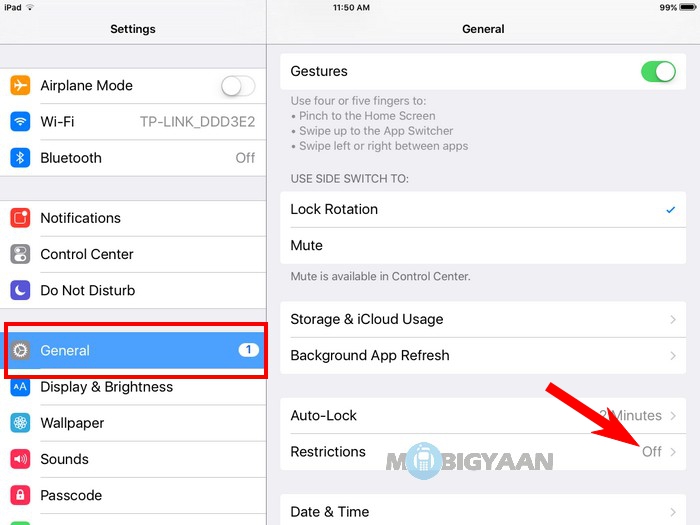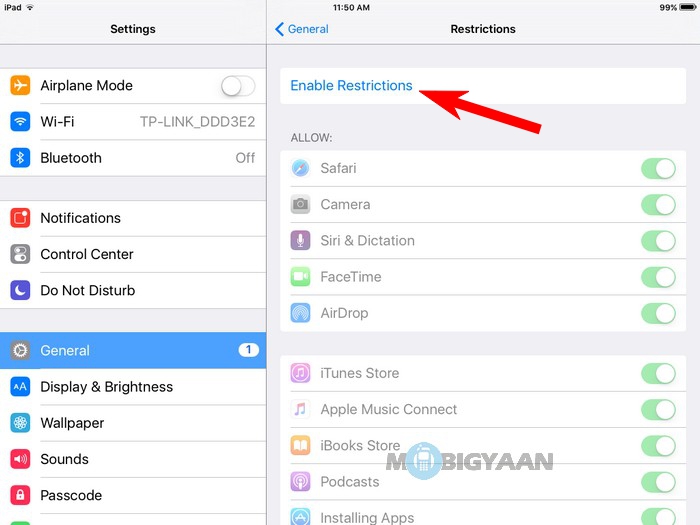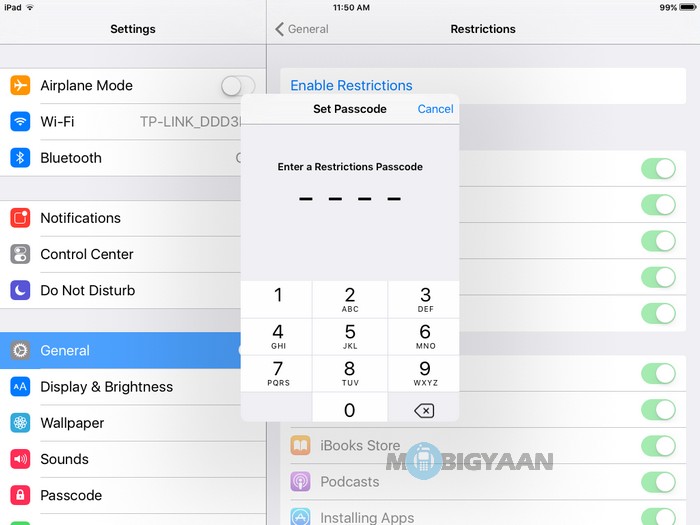 When you enable restrictions (can be also known as a parental control), you will be asked to set a passcode. It is mandatory because only the people who have the passcode can disable the restriction that have been previously enabled.
After you set the passcode, you have plenty of options to choose from. You can set Safari, Camera, FaceTime and other apps to allow it when restrictions are enabled or not. If you keep the slider to green that means the app can be seen on the homescreen and can be used by anyone. If you turn off the slider then the apps will disappear from the homescreen (a blank space will be left on its place) and you cannot access it unless you turn on the slider under restrictions or disable the restriction feature on your iPhone or iPad.
You can even disable the app store so that the kids cannot install or purchase any apps. Sometimes kids install apps that are age specific and the content can only be viewed by a parental guidance.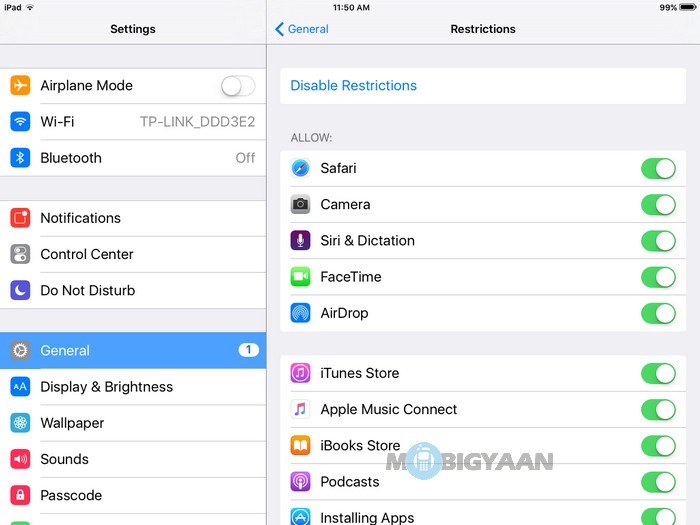 An instance would be, you can set the content ratings like movies with explicit ratings (PG, PG-13) can be allowed on your iPhone or iPad. Websites can also be added/removed and filtered such as adult content and other restricted websites to block from the kids. There are privacy settings as well that can be configured accordingly.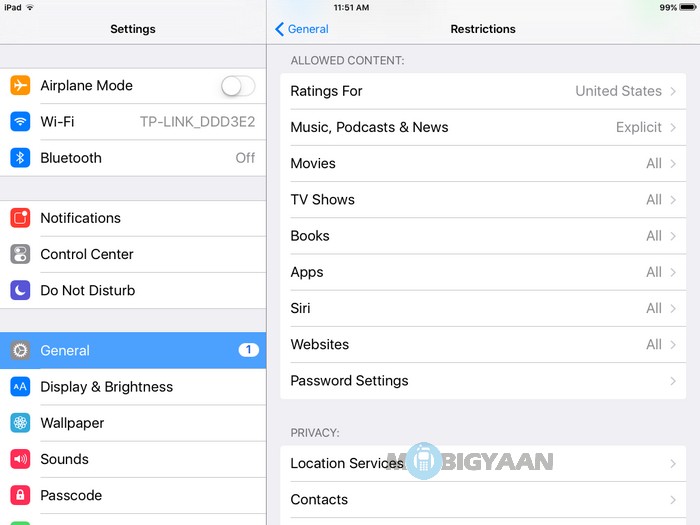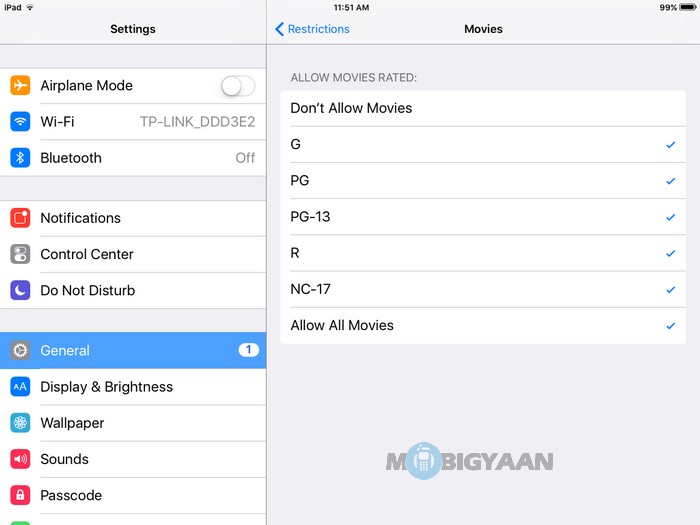 Now you can select the features, apps, privacy, and anything that you would like to lock down on your iPhone or iPad and prevent it from the kids for misusing it. You can also prevent access to the App Store, Safari, FaceTime, Camera, iBookstore, and other apps.
Check out our more How-To Guides and if you think you need some help over this guide, feel free to ask in the comments below.