Android has the ability to capture screenshot but still if you want to record screen activity on Android, such as a game or some kind of chat, you need something that can record your phone's whole screen activity. Perhaps you simply want to show your gameplay of Angry Birds to your friends. Recording your screen on Android is as easy, all you need to do is install a free app called AZ Screen Recorder from Google Play Store.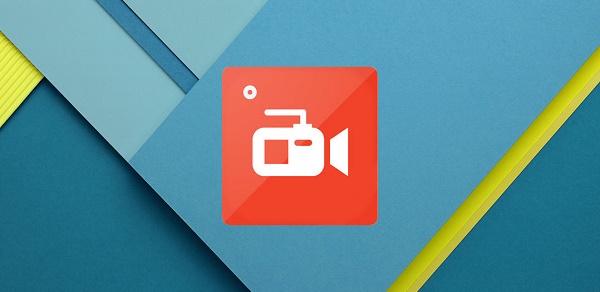 How to record screen activity on Android
Download AZ Screen Recorder from Google Play Store. The download link is also mentioned in this guide. The app has very minimal user interface, there are only four buttons. The left most button is the key button to record the screen. Tap it to record immediately.
You can tweak anything related to videos using the settings icon. Just beside the settings gear, you can check your recorded videos.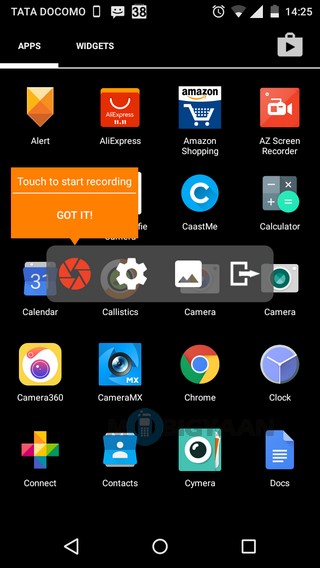 The AZ Screen Recorder will notify you for a bug that crashes the UI on some Android 5.1 based devices when you check 'Don't show again' box. Just hit 'OK, I understand' and continue to start capturing the screen.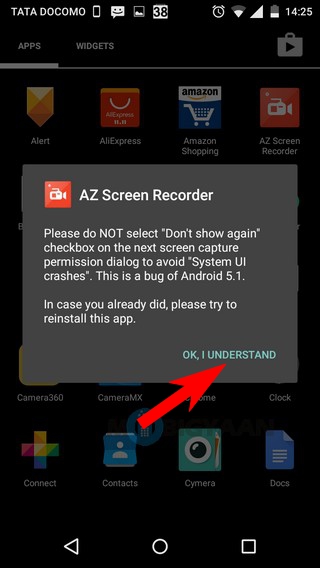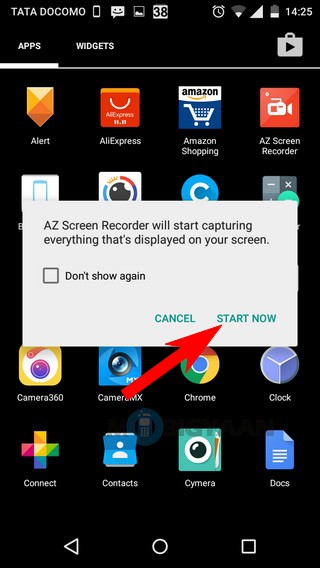 The screen recording will start after a 3 seconds countdown. This can be changed under the app settings.
On the notification bar, you can see a small icon which shows that the current screen is been recording. You can pull down the notification bar to get the recording controls and pause or stop the screen recording. You can even draw anything over the screen.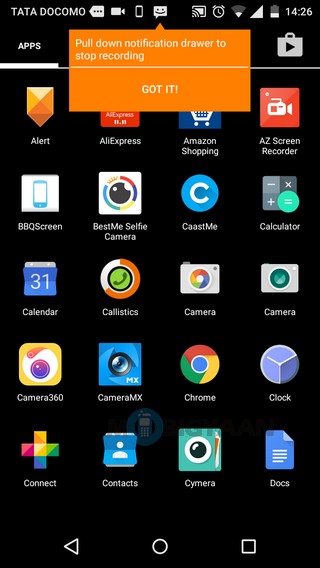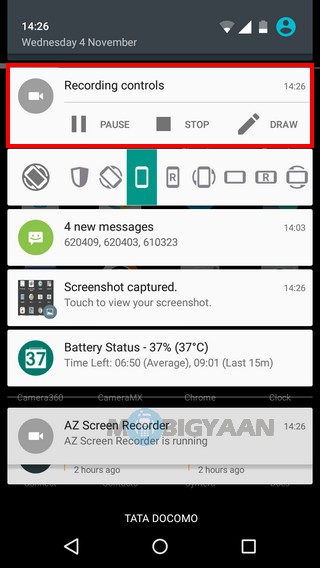 When you stop the screen recording, there are few options like share, delete and trim. You can directly share the recorded videos from here. The trim tool will help you to remove any unwanted activity from the video. To exit the app, just tap on the icon shown in the image below.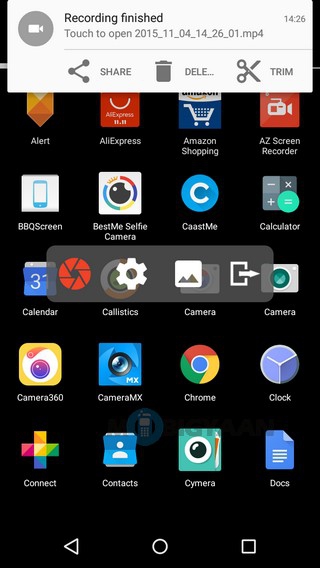 Configuring AZ Screen Recorder Settings
Tap the settings gear icon when you open the AZ Screen Recorder. You will find several settings associated with the video recording. If your recorded video is slow or choppy, you can always tweak these settings to record the video smoothly as well as lower the size of the video. You can decrease the Resolution, Frame rate, Bit-rate, etc. to lower the size of the video output with some loss of video quality.

You can change the countdown, the default is 3 seconds. Also, you can change the output directory if it saves on your internal storage. Assign a folder to your SD card from the settings. This way all the videos you have recorded will be saved on your MicroSD card.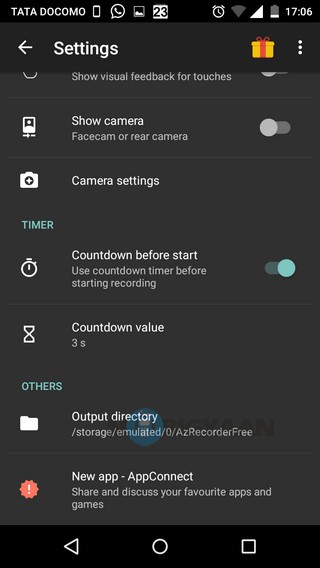 Know any similar apps? Want to ask any questions related to this guide? Do let us know in the comments below. For more tutorials, check out our How to Guides.