In India, many people opt Uber ride, an Uber cab can be booked from your smartphone. When your journey ends, you're asked to rate your driver and provide a feedback. But the rating is two-way, one of which you rate the driver and another is the driver rates the passenger i.e. you. Ever thought to view your Uber ratings, how cool is it to find your own rating? See how it's done.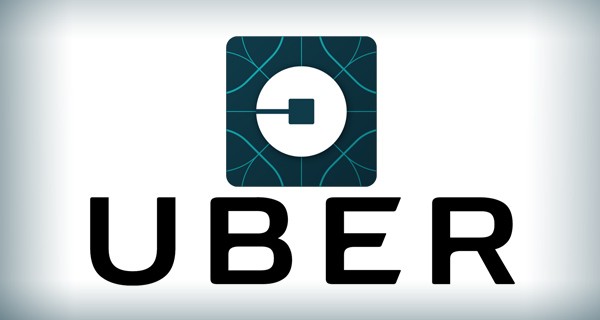 Make sure you have Uber app installed on your phone. If not, download Uber app from Google Play store.
How to see your Uber ratings on your phone
Open Uber app on your phone.
Swipe or tap on the three bars on the top left corner to access the Uber app menu.
All your ratings that are rated by the drivers can be seen here below your name.
If you can't find the ratings, tap the Help to enable the ratings.
Go to Accounts and Payment Options -> Change my Account Settings.
Now find the option that says I'd like to know my rating.
A popup will appear showing your Uber ratings. If you're a frequent rider, your Uber ratings will be listed.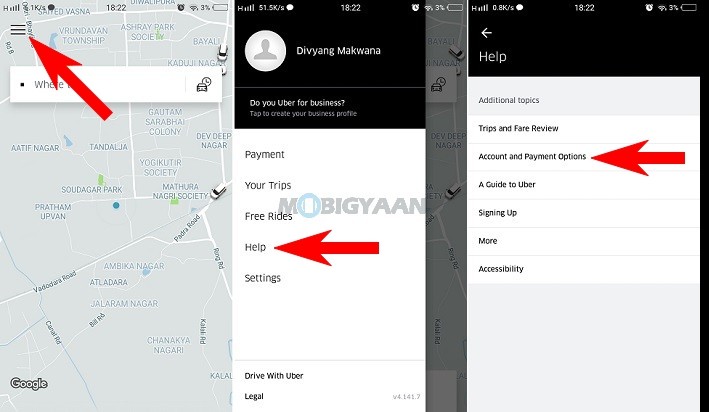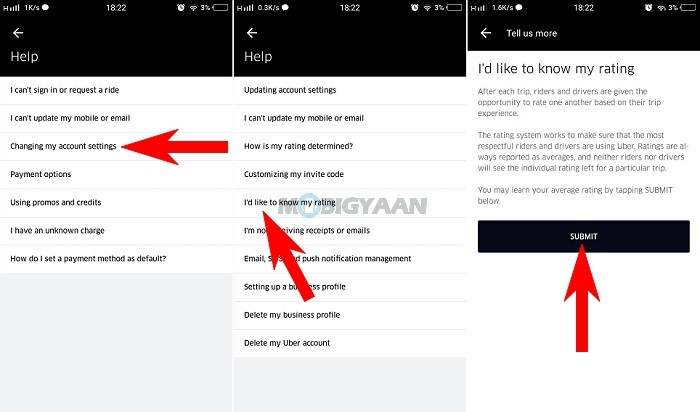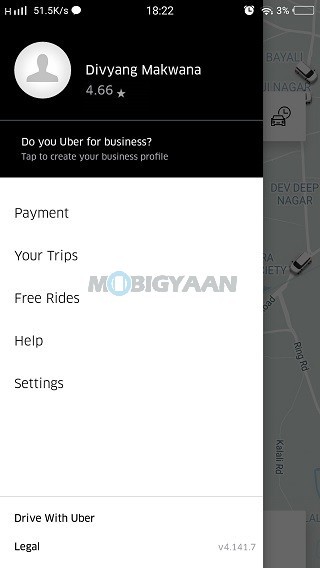 Do note that the ratings are average based on the number of rides you've taken and not on the single ride. The same method applies to the desktop computer on Uber's website.
Do tell us what are your Uber ratings in the comments below. You saw mine already. ;)