Samsung Galaxy S8 makes a stunning impression at the first glance, the edge screen looks refreshing. It feels premium in the hands with its ultra-thin bezels or you can say bezel-less design. So far, this is the best looking phone I have ever held. Anyways, coming down to what I frequently do on this device is to take screenshots. No matter what, I find it the most important stuff on any phone. If this is probably your first Samsung device or you have shifted from an iPhone, you might want to know how to take a screenshot on Samsung Galaxy S8.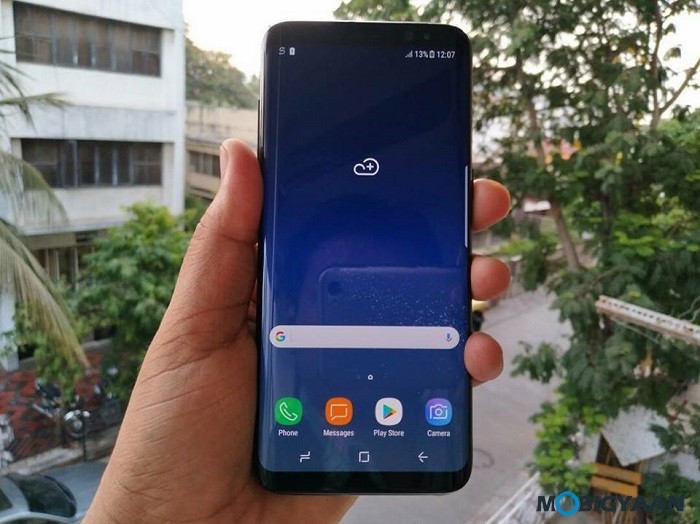 How to take a screenshot on Samsung Galaxy S8
While the most common way to take a screenshot is to press and hold the power button and volume down key, there are other ways too to take a screenshot on Samsung Galaxy S8. Take a look at these methods below.
Method 1: Power Button + Volume Down Button
To take a screenshot on Samsung Galaxy S8,
Press and hold the Power button and Volume Down button to capture the screen.
Method 2: Palm Swipe To Capture
You will need to enable the Palm swipe to capture screenshots.
To do that, head on to the Settings -> Advance features and turn on the Palm swipe to capture slider.
Now swipe your palm from the edge of the screen to capture a screenshot.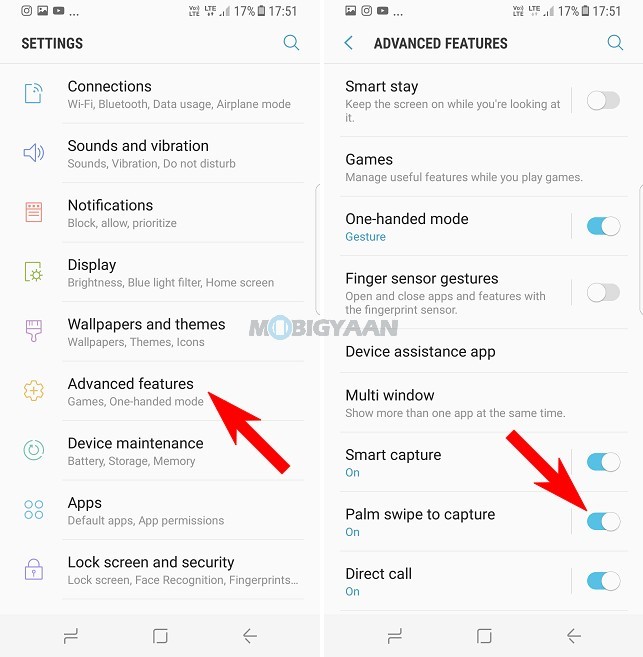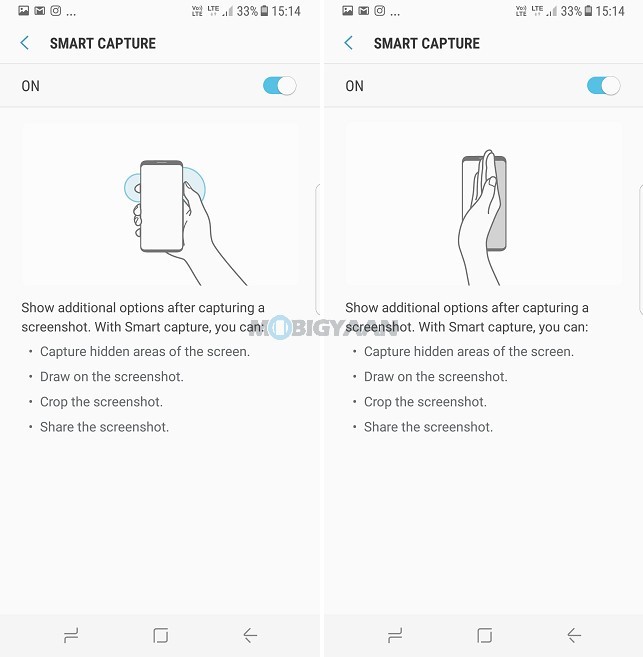 When you capture a screenshot, you will be presented with a few options like Scroll Capture, Draw, Crop, and Share. Scroll Capture lets you capture scrolling screenshots while the Draw function will allow you to draw over screenshots.
You may want to check out our review of Samsung Galaxy S8.