Last year, alongside announcing the Pixel smartphones, Google also announced its digital assistant dubbed Google Assistant. The Google Assistant, until February this year, was exclusive to the Pixel smartphones and Google Home, however, the company started rolling it out to other Android smartphones as well. Later, Google also released the Assistant for iOS, however, it was only available to the users in the US. Well now, the Google Assistant is available in India as well.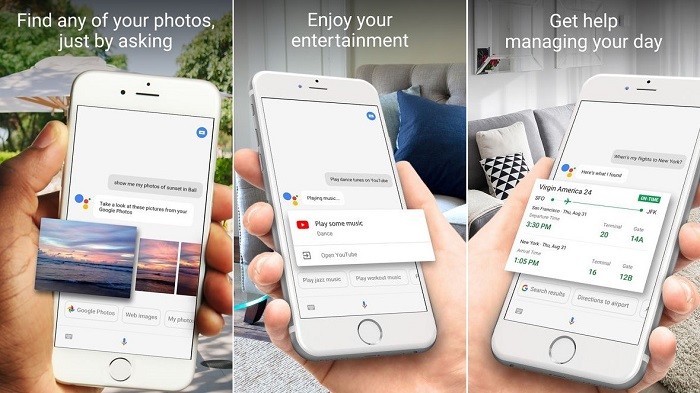 The Google Assistant has been released to iOS users in multiple countries like UK, Germany and France, and, this includes India as well. With Google Assistant, users can now perform different actions using voice commands.
Of course, the integration on iOS isn't as good as you would see on Android smartphones, and hence, you may not be able to perform certain actions that you would otherwise be able to perform on an Android smartphone easily.
But, having said that, you can do many things with Google Assistant on iOS like making phone calls, sending SMS, sending emails, setting reminders, playing music, getting directions and more. Also, to be able to use Google Assistant, you need to have an iPhone, iPad or an iPod Touch which is running iOS 9.1 or above.
Having said that, you won't be able to trigger Google Assistant on your iOS device by long pressing the home button, like you do on Android smartphones, as that's reserved for Siri. Hence, you will have to access it by opening the Google Assistant app.
By the way, which digital assistant will you prefer now? Apple's Siri or Google Assistant?
Download Link: Google Assistant for iOS