More than two weeks ago, Uber announced a feature called In-App Chat for its drivers and riders to avoid sharing of personal information between both the parties. Now, this cab-aggregating service is rolling out this feature in India.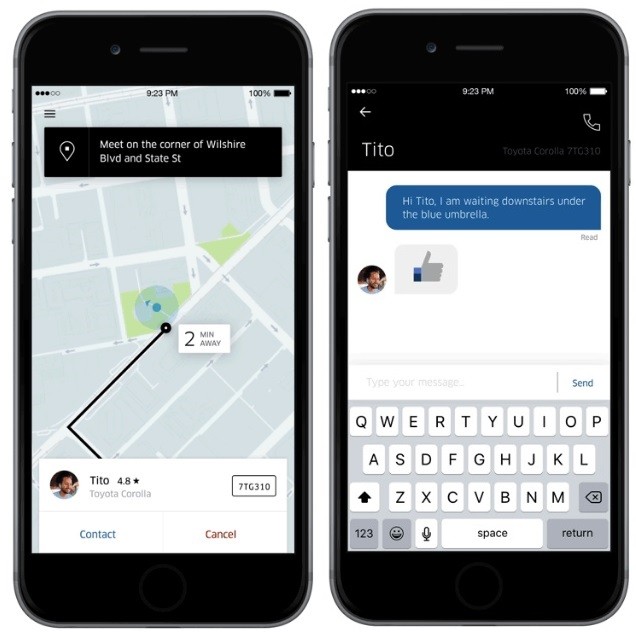 With In-App Chat, Uber drivers and riders can communicate with one another from within the Uber app without having to rely on other apps and sharing the personal information like phone number in the process.
The riders can now message their Uber drivers about their whereabouts from within the Uber app without revealing their phone number. And, they will also be able to see whether the message they sent was delivered to the driver, and, whether it was seen by the driver.
On the driver's end, the message will be read out aloud so that he doesn't get distracted while driving. Moreover, he can also acknowledge the message sent by the rider with just a tap on the "thumbs up" emoji.
Apart from this, Uber has also rolled out multi-destination feature, which as the name suggests, allows the riders to select multiple destinations in the same ride. Well, to be more precise, riders can now have multiple stops in a single ride with this feature.
"Whether it's a ride to the airport and the rider needs to pick up a friend en route, or going home after dinner, and need to drop off a loved one on the way, it's easier than ever to pick up and drop off your friends or family along the way." said Uber.
To add multiple stops in a single ride, the customers will have to specify their first location in the 'where to' box, following which he/she can add multiple stops in a single ride by tapping on the '+' icon and adding location. Having said that, Uber has recommended the riders to limit each stop to a maximum of three minutes.
Both these features are currently rolled out in a phased manner to the users in India, which means that they won't be available to all the users in the country right away. However, these features should be available to all the Uber users in India within a week. Moreover, it's also advisable to update your Uber app to the latest version available.
Download Link: Uber for Android | Uber for iOS