The latest version of MIUI – the MIUI 9 – was announced last month by Xiaomi alongside the Mi 5X. While the Mi 5X is the first smartphone to come with MIUI 9, the company said that it will be rolled out to more Xiaomi smartphones soon. Well, the company did roll out MIUI 9 Global Beta ROM to three of its smartphones more than two weeks ago, and now, it's being rolled out to the second batch of smartphones.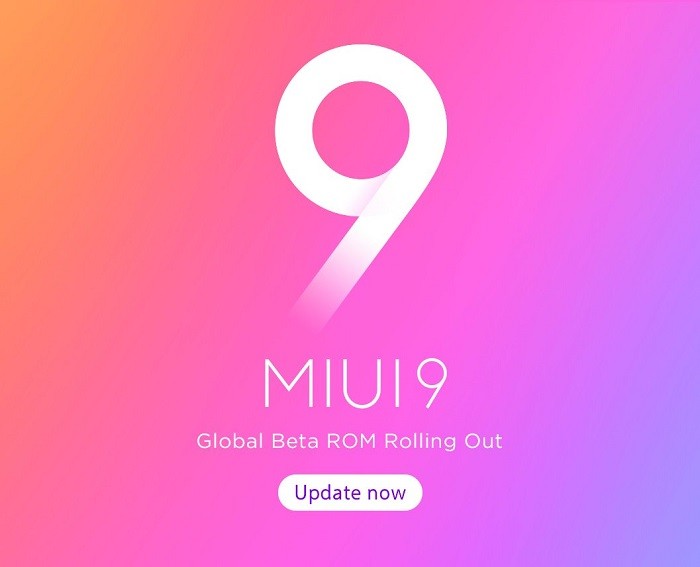 The first three smartphones that received the MIUI 9 Global Beta ROM were Redmi Note 4X, Redmi Note 4 (Qualcomm variant) and Mi 6. Now, the update is rolled out to the second batch of devices which include the Mi MIX, Mi Note 2, Mi 5, Mi 5s, Mi 5s Plus, Mi Max, Mi Max 2, Redmi 4 and Redmi 4X.
Well, this translates to a total of 12 Xiaomi smartphones that have got the MIUI 9 Global Beta ROM. As a part of the third batch of devices, Xiaomi will further roll out the update to Redmi 2, Redmi 2 Prime, Mi 3, Mi 4, Redmi Note 3 Qualcomm, Redmi Note 3 Special Edition, Redmi Note 4 MTK, Mi 4i, Redmi Note 2, Redmi Note Prime, Mi 2/2S, Mi Note, Redmi 3/Prime, Redmi 3S/Prime, Redmi 4A and Redmi 4 Prime.
Having said that, we would like to clarify that we are talking about the Global Beta ROM here and not the China ROM which comes with features like Smart App Launcher, Smart Assistant and Image Search that are currently unavailable on the Global Beta ROM.
If you own any of the aforementioned devices from the first or second batch, you can head on to the source link below to see how you can upgrade your device to MIUI 9 Global Beta ROM that's currently on version 7.8.24.