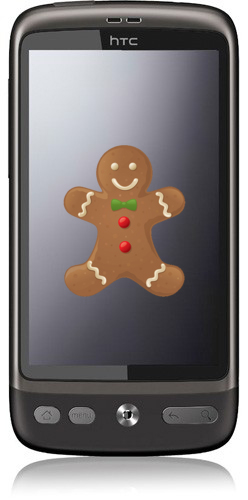 The Android 2.3 update for the HTC Desire is now rolling out and should reach all regions soon. The update has been under the shadows for quite some time now due to issues with the ROM. But the update is still not perfect. HTC says that the new update will be a stripped down version and might be missing some features and goodies.
The new update is said to be heavily modified so as to fit the memory confines of the Desire. The new update will be missing several HTC apps, the official Facebook app and even all of the wallpapers. Operator customizations previously present have also been stripped away, and HTC warns that SMS/MMS may not work after the update; probably the settings have been taken out, which you might have to handle yourself.
HTC is also recommending the update for expert users/developers for development use only and not for general public use as you may lose your data from your microSD card and also may not have access to it.