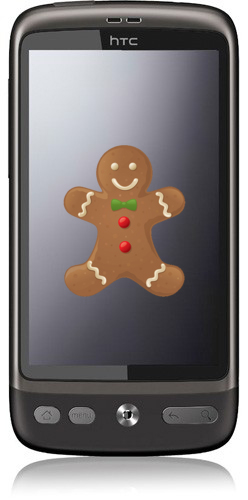 The HTC Desire will be joining the Android Gingerbread device list as it has been confirmed that the device will receive the update soon. HTC had earlier said that they will launch an update for the device, but yesterday there was some news that the device will not get the update due to issues with the HTC Sense Experience.
However, HTC has changed its mind and HTC Romania has confirmed on Twitter and HTC UK has confirmed on Facebook that the HTC Desire will get the Gingerbread update after all.  We believe that the device may have some limitations on the HTC Sense Experience as "there isn't enough memory to bring Gingerbread and keep the HTC Sense experience on the HTC Desire", said HTC engineers. But we aren't very sure about this.
The date for the rollout hasn't been confirmed but it will be soon as HTC has already done testing the device. Stay tuned and ready to update your Desire smart phones.