It's the time for HTC One X users in India to taste the Jelly Bean goodness as HTC has started rolling out the Android 4.1.1 update for its One X users in India. The update size is 359.95 MB.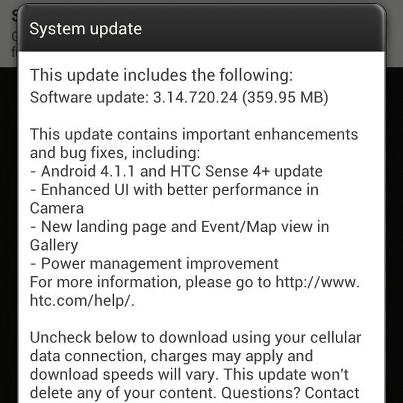 HTC had announced more than a month back, during the launch of HTC One X+, that it will be rolling out the Jelly Bean update for its users soon, however HTC did not confirm any date at that point of time.
The Android Jelly Bean is obviously better than its predecessor Android Ice Cream Sandwich, and you can expect better performance from your device with this update. Apart from many other improvements and new features, one improvement which is quite visible is that there will be hardly any lag which can be experienced on Android ICS.
Thanks Abhisek!