HTC Sensation XL: First impressions
HTC sensation XL with Beats Audio is a giant slugger. There is no doubt about it. It comes with a giant 4.7-inch Super LCD. HTC Sensation XL is HTC's answer to all Galaxy Notes and Lumia 900s of the world. While you might think it is just a giant version of the original Sensation, it really has much more to offer.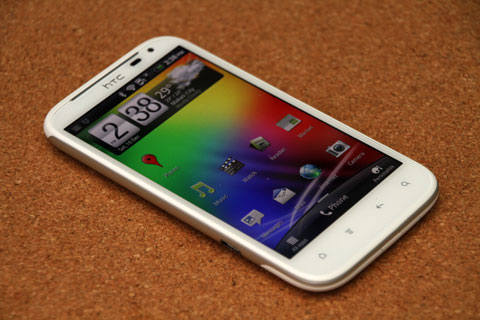 Firstly, it comes with an aluminum unibody like the original Sensation. Despite its size it doesn't feel too big or too heavy. With a form factor of 132.5 x 70.7 x 9.9mm, it actually fits right into your pocket. The combination of metal and plastic makes it good to hold and feel.

Moving on, HTC has retained most of the original Sensation goodness. A button at the top lets you switch on the handset with a gentle touch. The Sensation XL is HTC's pride and it has been totally upheld by this handset. We loved how HTC has provided us with an elegant combination of white and silver making the handset stand out and still look good. While the resolution is same as the original Sensation, the colors are vivid, sexy and better than ever. While we are eagerly holding on to this handset in the hopes of getting our hands on the Ice Cream Sandwich OS, it currently boasts of only the Gingerbread OS, which we will admit, is a slight disappointment.
Besides that the specs are beyond impressive. It comes with a 1.5 GHz processor and an 8-meagapixel snapper that is quite hands-on. While the lack of MicroSD support is pinching, the in-built 16 GB memory is well, OK.
One of the special features of the handset we would like to talk about here is the Beats audio. All we are telling you right now is that it does not disappoint. Besides that, it is quite the usual thing – watch, animations, modifications etc.
Our first impressions of the HTC Sensation XL would be that it might be a weenie bit sliding down from your original expectations but give it time, and you might end up falling in love with it.