Android apps have such a large range that they will cater to every function of your life. Well, almost. One of these is finance. We would be kidding if we told you to manage your company's fiancés on your phone. But, what about your personal ones? They are equally important. So here's our top 5 financial apps for Android, just for you.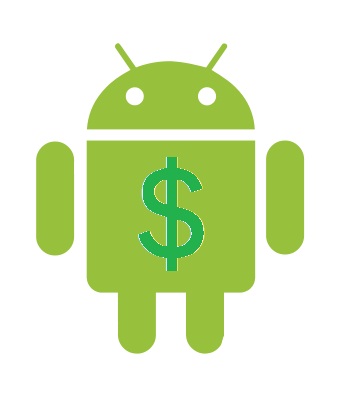 Mint
One of the best financial apps out there, Mint is a finance service loaded with features. It comes with a UI that makes it easy to understand. It might just be your best bet when it comes to tracking your monthly budget. The best part though is that you don't have to trouble your lazy fingers incessantly if you have this app. Its automatic! Your transactions and withdrawals are tracked without the need for any extraneous effort from your side. Sounds cool, doesn't it?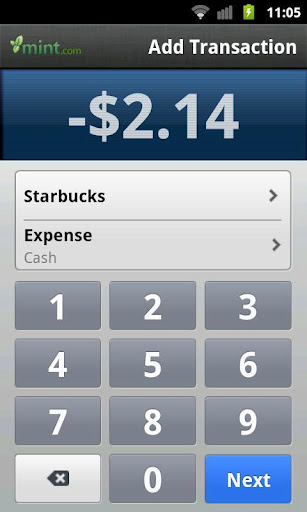 How Mint does this is connecting directly to your bank (voila!) via its renowned online service which goes by the same name. You can add not only your bank account information, but even the info. about your pension account, retirement fund and savings just to get a rounded picture of your finances. You will get an overview of your finances, which will not only let you know of bills due but also spurious transactions that you might have committed. We think it has the potential to be the best financial app ever.

Google Finance
How can we miss out on apps from Google itself when talking about finance apps? Well, Google finance app is here to amaze you as it offers stock quotes in real time, your favorite finance news on the go and tracks your personal portfolio like nothing else.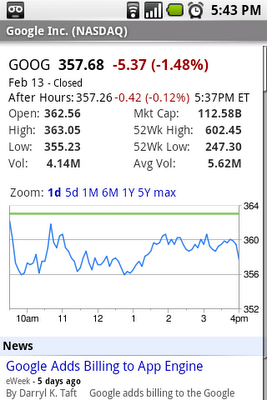 Time has arrived that you fire your portfolio manager and manage your stocks yourself.

Moneywise
Just like the name sounds, Moneywise is an app that aims that helping you utilize your money wisely. The thing we loved about this app was it could be customized to very hilt. Although you need to put in all transactions yourself, but there are hordes of categories for both your expenditures and income, which are pretty simple to add. There are graphs to help to help you track your finances and the free version is perfect if you don't have more than a couple of bank accounts.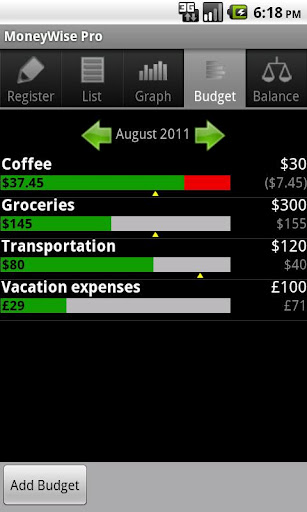 Link

Google Wallet
There is much hue and cry out there about Google Wallet. But, the thing is once you try it; you will understand that it is completely worth the efforts Google is putting in for it. See NFC is still catching up, but in comparison to others like Nokia Money, we just believe Google Wallet has more scope. It is the future of finance, no matter what you think about it.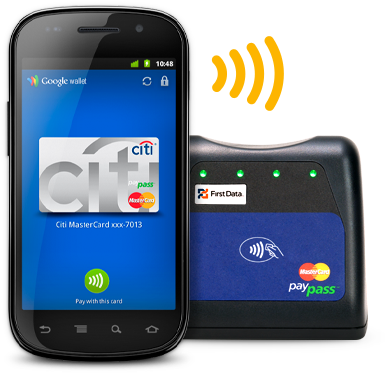 Loot app
Loot, is in simple words, your checkbook transferred to your phone. It doesn't link to your bank account, which might risk you leaking secure information. Just record your transactions as they occur.