Huawei unveiled the Kirin 980 AI-powered CPU at the IFA 2018 alongside the Huawei AI Cube. The Kirin 980 is the world's first 7nm mobile AI chip with dual NPU. Now the company has also showcased the first preview of EMUI 9.0 Beta which is based off on Android 9 Pie, the latest Android as of now.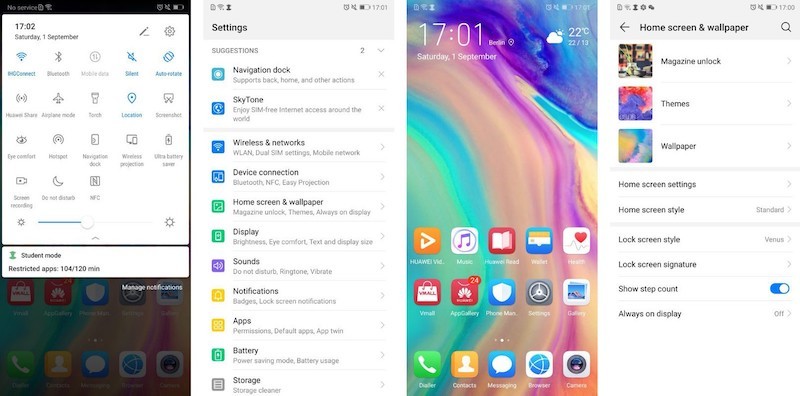 The current version of the EMUI is 8.2 based on Android 8.1 Oreo, now Android 9 Pie for HUAWEI/Honor phones is going to be released with a new EMUI 9 interface. The EMUI 9 Beta is underway which brings plenty of the new features and additions to the software.
EMUI 9 will be faster, simpler and will bring a number of improvements related to performance, bug fixes, visual changes with a more streamlined UI.
According to HUAWEI, the EMUI 9 is 12.9% smoother compared to the previous version, faster app load times up 12% in Instagram, 16% in Amazon and 11% in Spotify. The GPU Turbo 2.0 promises faster gaming as well.
The EMUI 9 beta process starts today, will be available for HUAWEI P20, HUAWEI P20 Pro, HUAWEI Mate 10, HUAWEI Mate 10 Pro, Honor View 10, Honor 10, and Honor Play. Reports suggest that only 100 slots per country were made available to upgrade. To get the EMUI 9 Beta, head over to this link to join the Beta campaign, you will receive OTA update soon.
The stable build for EMUI 9 should be arriving along with Huawei Mate 20 launch scheduled on 16th October 2016.