Huawei, an important and leading player in the data card and telecommunication market around the world, has today announced the launch of the world's first plug and

link data card

, the HiLink E303Cs in India.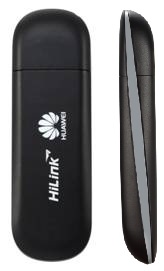 The unique feature about the

HiLink

E303Cs is that the data card automatically connects to the Internet in as less as 15 seconds from the moment the data card is plugged into the USB port.

The HiLink W303Cs is powered by a number of patented technologies that Huawei has included

into

the device. Thus, the tedious task of dial-up, driver installation and manual configuration is all a thing of the past with the HiLink E303Cs. Thus the process of connecting to the Internet is about 75% faster than other data cards available in the market.

The HiLink E303Cs is the first EDGE/GPRS/GSM-compatible product in the Huawei HiLink series that supports HSPA+ network with 7.2 Mbps Downlink. The

HiLink

is available pan-India from July 2012 onwards and is available in all major PS stores and online channels

The HiLink E303Cs is priced at Rs. 2199 and should be a great buy for users who are looking to buy a new data card very soon to use the 3G services.