Soon after a popular tipster revealed the launch date of the Huawei P9, the company has now sent out press invites for the launch event of its upcoming flagship smartphone.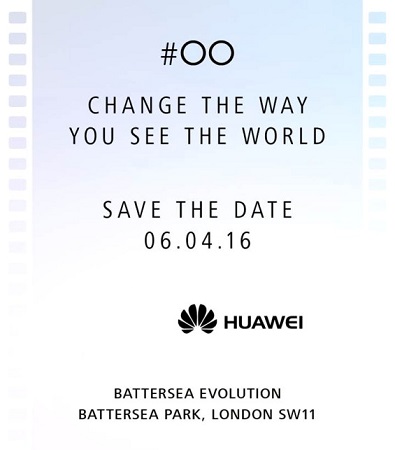 Huawei has sent out press invites for its upcoming launch which is scheduled for April 6 in London. While the company did not specifically mention the device to be unveiled, the invite has the hashtag '#OO', which obviously signifies the dual rear camera setup of the Huawei P9. Also the tagline – Change the way you see the world, hints towards the camera setup.
Given the subtle hints, combined with the tip from @evleaks, we are quite sure that Huawei is all set to launch its flagship Huawei P9 on April 6. Based on the rumours so far, we can expect four variants of the handset at the event – the regular P9, the P9 Lite, the P9 Max and the enhance P9. We shall be having the final details at the time of the launch, which is now hardly a month away.