To provide its valued customers an experience to enjoy its services from anywhere, Hyundai has launched its mobile app for its customers.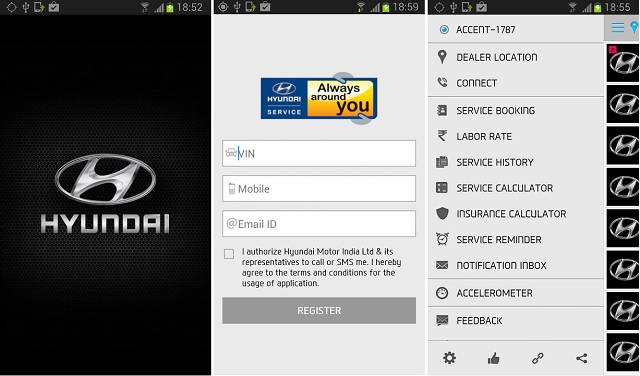 Hyundai Motor India has announced the launch of its Hyundai Care app for smartphones. The app is available on both the Android and iOS platforms. The app can be used for assistance with all forms of service support, service network, car service calculator and service appointment. The app can also be used to search for Hyundai dealers across India in real-time using the GPS navigation.
The Hyundai Care app has a GPS enabled trip meter, which can be used to record the distance and route traveled. The app can also be used to review vehicle service history, labor charges, insurance calculator, timely service reminder and also to offer notifications. The app connects the Hyundai customers with the 24×7 Hyundai emergency service or road side assistance.
Speaking about the mobile apps, Rakesh Srivastava, senior vice president sales and marketing, HMIL said, "We have developed Hyundai Care service mobile app to provide features that give real- time benefits to the customer. We feel the Hyundai Care application will allow them to experience Hyundai services in a digitized and exciting new platform. This is another step in leveraging the potential of mobile technology to offer convenience and value to our customers."
You can download the Hyundai Care app from Google Play.