The next iteration of the iPad – the iPad might in a great color range as the iPhone 5S which has set the charts on fire with its gold version. What we saw  from Sonny Dickson's post makes it seem that the iPad 5 might just come in a space grey color.
Other than that, at the most, we can make an educated guess that it might be thinner than the previous versions, but if we are to believe this leak, there might be no fireworks regarding the form factor.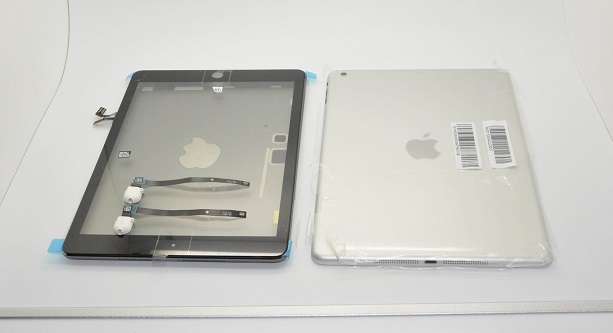 While we have previously seen a Black iPad 5, the Space grey color is a new addition to Apple's bland range of Black and silver colors.
Besides the iPad 5, we have seen a Space grey Retina iPad Mini as well. Apple's iPad range, by looks of it, will see a refresh early next year. We are hoping that it borrows some of the glam of the iPhone 5S and looks good too, besides  being loaded with features.