Keeping in mind the technological advancement in the country, Idea has rolled out Wi-Fi services in some cities to provide high speed wireless internet services to the users.
Medianama reports that, Idea Cellular has launched Wi-Fi services in 5 cities in India – Ahmedabad, Cochin, Pune, Hyderabad, and Vizag. The wireless internet service will be available with both, prepaid and post-paid data plans. The service is said to provide 2 MBPS speed.
The wireless internet service can be availed depending on the prepaid or post-paid plans. The prepaid plans are either three months or bi-annual and monthly or bi-yearly for post-paid plans.
The three months prepaid plans begin at Rs. 1499 with 15 GB data and go up to Rs. 3499 for 80 GB of data. The bi-annual plan are either Rs. 2999 or Rs. 4999 for 30 GB and 80 GB respectively.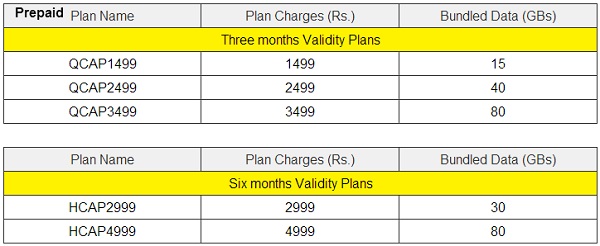 The monthly plans of the post-paid service range from Rs. 599 for 10 GB right up to Rs. 1299 for 50 GB. Also the bi-annual plans have a bundled usage of 60 GB or 120 GB for Rs. 3599 and Rs. 4799 respectively.