This seems to be the season of the Motorola X Phone rumours. Just yesterday we had news on the possible specs and now we have a new image of what is said to be the Motorola X Phone.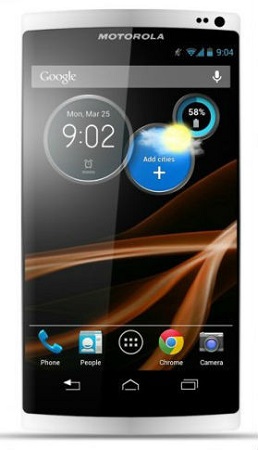 According to a new report, the Motorola X Phone render was seen along with the specs description. Though the render is leaked by person who is apparently close to the team behind the X Phone, there is no evidence or proper source.
Amusingly, the image which is said to be the render of the X Phone doesn't seem to have an earpiece (unless it is located at the back and we're supposed to hold the phone backwards). For all we know, this might just be a photo-shopped image which is circulated to create confusion and force people to get excited.
Though the design itself seems pretty advanced, we expect Motorola to do better than that for their flagship phone which is expected to be one of the biggest device to be launched this year. We will surely have more news on this phone soon.