Earlier this month when Nokia unveiled its Nokia Lumia 920 with Optical Image Stabilization (OIS) everybody was blown away with the video that was presented explaining the functioning of the technology.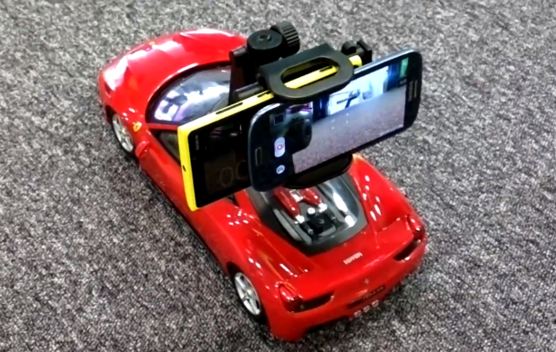 And later on it came to light that the video was shot on a DSLR and not on the Lumia 920 for which Nokia also officially apologised and conducted an internal enquiry. And now a video from a Russian blog is out where the Nokia Lumia 920 is against the Samsung Galaxy S III to test the OIS performance!
And the way to test the performance is unique too. We don't know who the persons who tested the devices are and how they got access to the smartphone but they strapped both the smartphones to a remote controlled car and began a bumpy ride.
 
Oh and the result? Well Nokia Lumia 920 wins hands-down. We feel that there is no way that this video has been edited or anything else and you can even notice that the person in the video also had some issues while playing the video.
 
The video over the Nokia Lumia 920 plays smoothly and has lesser bumps as compared to the Samsung Galaxy S III which can be clearly seen in the video and thus lets us know that the springs around the lens in the Nokia Lumia 920 do their work sweetly.
 
For now, catch the video embedded below to see how well the Nokia Lumia 920's OIS performs.