India to get countrywide Optical Fibre Broadband Network
The Union Minister of State for Communications and IT, Milind Deora has announced that the Government will be operating a countrywide broadband network with an optical fibre base through which different operators can provide a range of services.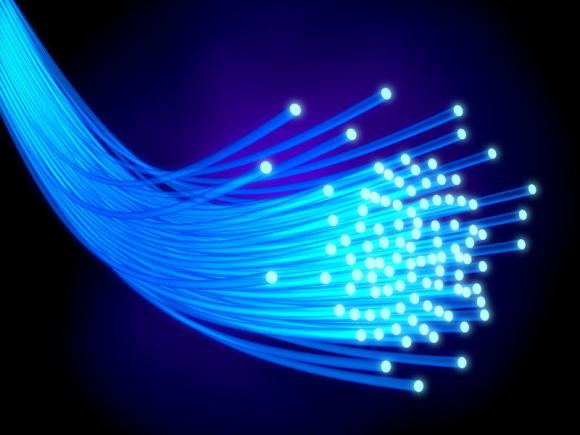 "Keeping future users of this network in mind this will to be a non-discriminatory access to all types of information and services. This network would be the way governance will be delivered to the whole nation", said Mr. Deora. He believes that several countries were supporting optical fibre and wireless broadband networks to reach out to everyone and has termed this project as "unprecedented" in its reach and its vision
.
BSNL will be implementing this plan and expects approximately 50 to 60% of government services in the country through broadband and mobile services, according to its chairman and managing director R. K. Upadhyay. The national broadband policy projects broadband on demand by 2015 and get 600 million people using the service by 2020. Roll out of 3G telecom services would lead to additional revenue of about Rs. 9,000 crores to over 2010-2015 for the IT and BPO industry.
Giving a broad view of what fixed line and wireless broadband (3G) could do Mr. Upadhyay told the conference that revenue from 3G related data services for other VAS value chain players would reach Rs. 3,600 crore in 2015. Equipment manufacturers would have a market of Rs. 16500 crores by 2015 growing at a huge CAGR of 72%. However content development and lower prices of 3G enabled handsets would be crucial in achieving these expectations.
For broadband revolution to happen, government intervention and support was critical, said industry analyst Kunal Bajaj, managing director, Analysys Mason India. Such support would push the reach to 50 to 60 per cent of urban users and only then would it be viable for the economy of use to kick in. After that you could move into rural areas."
According to Dr. C. S. Rao, president, corporate affairs and regulatory with Reliance Communications, the end of the decade would see 256GB RAM, 10 terabytes and 1GB of speed in broadband services. What was needed was plan for 5RKM of inter-city fibre network, a million RKM of intra city fibre and 320 MHz of spectrum with another 80 MHz for 3G to provide the infrastructure for the countrywide broadband to be successful. "Digital India will be a reality very soon", he foretold.
Let's hope the plans and actions go hand in hand and we are blessed with faster and affordable wireline and wireless broadband services.