Turn any PC or a display into a full-fledged Android running device
A Norwegian company called FXI technologies has made a portable computer prototype which is just like a USB-flash drive and has a dual-core 1.2-GHz Samsung Exynos ARM CPU, Wi-Fi, Bluetooth, HDMI-out and a microSD card slot for external memory.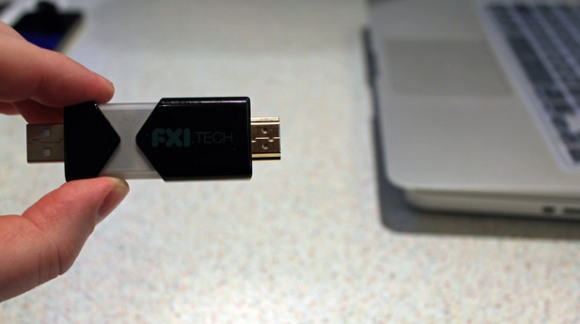 Now you have an Android running machine, but no display. So what you can do is that connect this device into any display be it a TV, laptop, phone, tablet, or set-top box and run Android on it. Sounds cool eh?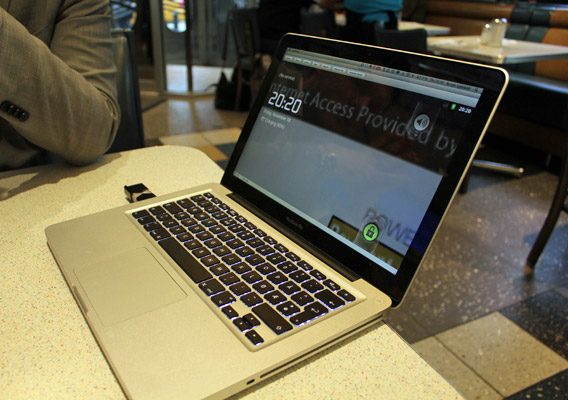 The device is codenamed as Cotton Candy because of its feather like weight of just 21 grams. The Cotton Candy has a USB 2.0 connector on one end and an HDMI jack on the other. When connected to an HDTV, it uses the HDMI port for video, the USB for power, and Bluetooth to connect to a keyboard, mouse, or tablet for controlling the operating system. The device can output up to 1080p so even a full HD screen can display the Candy's preloaded Android 2.3 operating system at its native resolution. The dual core CPU is powerful enough to play local 1080p video or stream HD clips from the Web.
When you connect it into a Mac or PC, the operating system recognizes it as a USB drive and you can then launch the software and run the Cotton Candy's Android environment in a secure window while you use your desktop OS outside the window. You can even transfer files between your notebook's native OS and the Cotton Candy's Android environment by dragging them off or on the USB stick's memory.
The concept is a great progress and soon might change the way mobile operating systems are perceived. What do you think?