Inside scoop on the Apple/Proview 'iPad naming' controversy
Proview is a company that has just come into our purview recently and not without any reason. Proview is almost successfully suing Apple for the name of its revolutionary tablet – the iPad. Proview has waged a war against Apple, which claims that a branch of the company sold it the iPad name. At the first look, this might just sound like they are trying to mint billions of dollars from Apple (which it totally is), but on digging deeper, there comes a realization that there is much more to the matter than it looks like.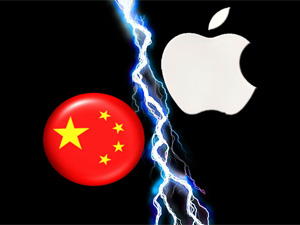 Proview has alleged that Apple committed fraud by ' international misrepresentation, concealment, inducement and unfair competition'. Believe it or not, there is a tinge of truth in their accusations.

Rewinding back to 2010, when Apple came out with its first iPad, yes, the iPad name wasn't conceived by Apple. It was originally owned by Proview. So, the next quite obvious question that comes to mind is did they really sell it to Apple? Well, that's a bi complicated.
Here's how it goes. For getting the iPad trademark, Apple contacted a company called Farncombe International in Britain. Farncombe then proceeded to build a company called IP Application development (iPAD, eh?) limited, right from ground up just for negotiating for the iPad trademark. Farncombe's director, Graham Robinson, posed under the alias of one Jonathan Hargreaves to talk with Proview. They asked them for the Proview name but said that it would be the abbreviation of IP Application development.
When asked about what the company (iPAD) does, Robinson replied – "[IPAD Ltd.] is a newly formed company, and I'm sure you can understand that we are not ready to publicize what the company's business is, since we have not yet made any public announcements." He added afterwards "As I said in my last message, I can assure you that the company will not compete with Proview."
That is what happened. Then this year Proview filed a formal complaint against Apple in Chinese court in Shijiazhuang where the y decided in Proview' favor, while a Shanghai court ruled that Apple still could sell iPads in the metropolis for the time being. Now, the case is being fought in a San Francisco court.
Proview, no matter what happened seems right. As for Apple, the best recourse currently seems an out-of-court settlement with Proview.