Just back in December, Samsung announced that it had shipped 1 million of its 'Phablet' Galaxy Note and now just after a month Samsung has crossed another milestone of 2 million, Galaxy Note being shipped.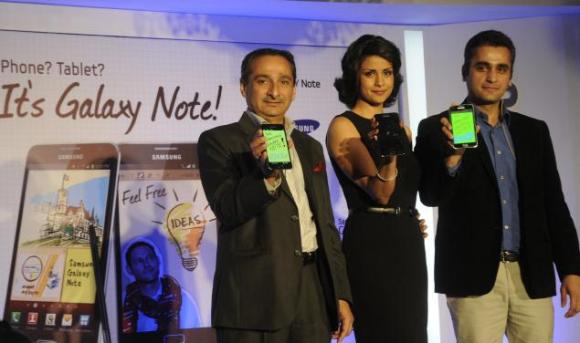 This mark has been achieved just after 3 months from its launch back in November.

It is interesting to see that when Samsung had launched the Phablet in the new 5 inch size range, people were reluctant in buying it but due to the great marketing move by Samsung and also the device being great too, Samsung has opened up a new range for other companies to follow suit, like we recently saw LG launching the 5 inch Vu.
With all this things around, Samsung goes on to expect of shipping 10 million devices by the end of 2012 which is really a great milestone but if it is achievable or not, well time will tell. Do you like the Galaxy Note Phablet? Or are you happy with the 4 inch devices? Let us know in the comments below.