Facebook-owned Instagram has been taking up privacy of its users pretty seriously these days. The company already notifies users when someone takes a screenshot of their Stories. And now, it is rolling out new replay options which give its users more privacy control in Instagram Direct.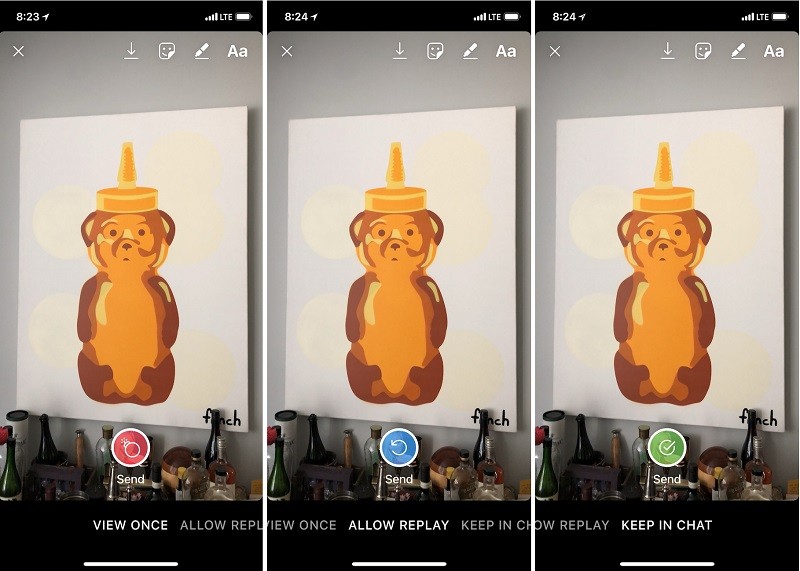 Until now, the automatically disappearing messages (photos and videos) sent in Instagram Direct could be replayed temporarily by the receiver before they disappeared. However, this posed a privacy risk, especially if the content is sensitive, as it allowed the receiver of those messages to take a screenshot of it.
But now, Instagram lets users control whether the messages they are sending can be replayed or not. For this purpose, Instagram has introduced three new options – View Once, Allow Replay and Keep in Chat.
The 'View Once' option prevents the receiver from replaying the message and lets him see it only once. The 'Allow Replay' option lets the receiver replay the photo/video one more time before it disappears. And, the last option, that is the 'Keep in Chat' option retains a preview image of the photo/video in the chat.
Also Read: How to secretly watch Instagram Stories of others without letting them know [Guide]
In a statement to TechCrunch, an Instagram spokesperson said that all "these updates are designed to give people more control of what they share with friends in Direct."
Also Read: How to check who unfollowed you on Instagram [Android Guide]
Well having said, it's worth noting that receivers can only see a replay of the message in Instagram Direct immediately after they have seen that message for the first time. Simply put, if you see a message for the first time and leave the chat, you won't be able to replay it even if the sender allows it. Moreover, if you replay any message, the sender will know that.