Facebook owned Instagram keeps rolling out new features to its app regularly. Earlier this week, Instagram rolled out the threaded comments feature on its Android and iOS apps, and now, the company has introduced a new way in which you can reply to the photos and videos in Instagram Direct.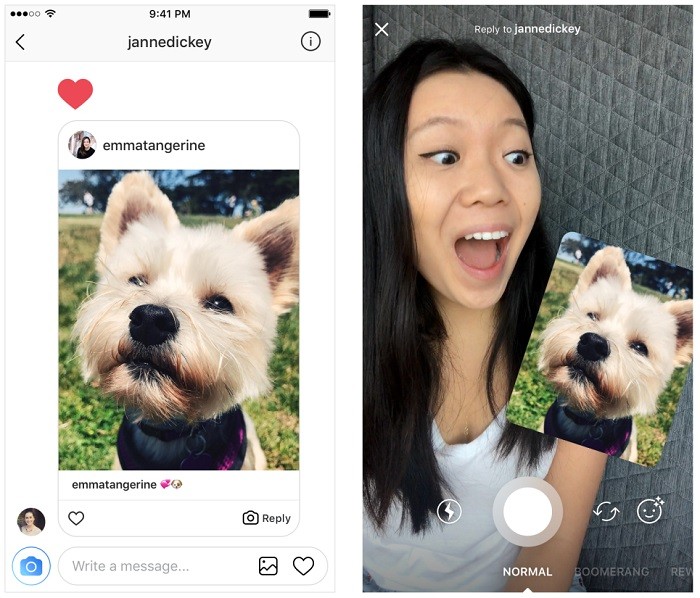 If you use Instagram regularly, then you must already be aware that you can reply with a photo or video to the messages you receive in Instagram Direct. However, the company has announced that you can now reply with a photo or video to "specific photos, videos, and reshared posts in Direct".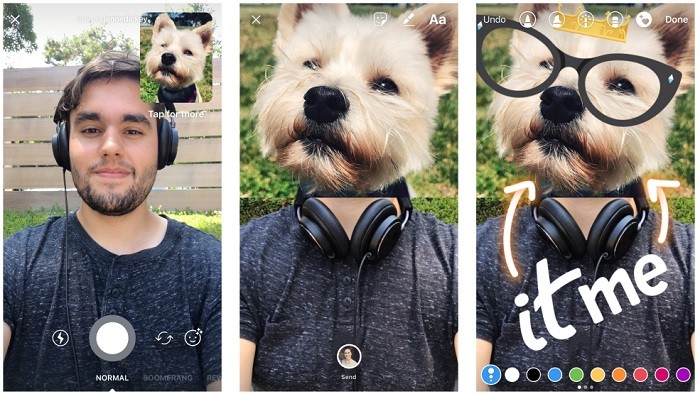 Now whenever you receive a photo or video in Instagram Direct, you will see a "reply" button (see first image above) along the Like icon below that photo/video. Once you tap on that reply button, the camera will open and you will be able to take your photo/video and send it as a reply.
Also, a sticker of the photo or video (image of first frame in case of video) you are replying to will automatically be added in your reply. Moreover, you now also have the option to send a split-screen reply (see second image above). To do that, just tap on that sticker that shows up and you are done. Of course, you can make it more fun by doodling over it.
This new feature is available to the users as a part of version 10.34 update on both Android and iOS. If you can't see it yet, we suggest you update the Instagram app on your device to the latest version.
Download Link: Instagram for Android | Instagram for iOS