Do you use Instagram? If you do, you will be glad to know that Instagram now has 500 million users worldwide. Out of these 500 million, there are 300 million users who use Instagram everyday.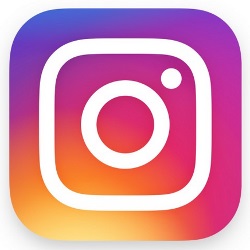 You will be surprised to know that out of these 500 million users worldwide, there are 80% users who live outside of the US, which clearly means that Instagram is popular in other parts of the world as well. Instagram was bought by Facebook back in 2012 and since then there have been many changes to it. Instagram also took a controversial decision by ditching the traditional chronological feeds and rolling out interest based feeds earlier this month.
"As you've captured and shared the moments happening around you, you've formed incredibly varied and diverse communities. Whether you're an illustrator, a sneakerhead or an astronaut on the International Space Station, every photo and video you share helps bring people closer to friends and interests, broadens perspectives and inspires a sense of wonder. You've made Instagram a place where the everyday and the epic are always within reach." said Instagram in a blog post.
So, are you an Instagram user? How often do you use it?
Download Link: Android | iOS | Windows Phone