Back in August this year, Instagram brought its Stories to mobile web. However, at that time, the company only allowed its users to view the Stories from the mobile website instead of also letting them post it. Well, if you were waiting for the day when Instagram lets you create and post Stories from its mobile website as well, your wait is over, as the company has announced that its users can now create and post Stories from its mobile website.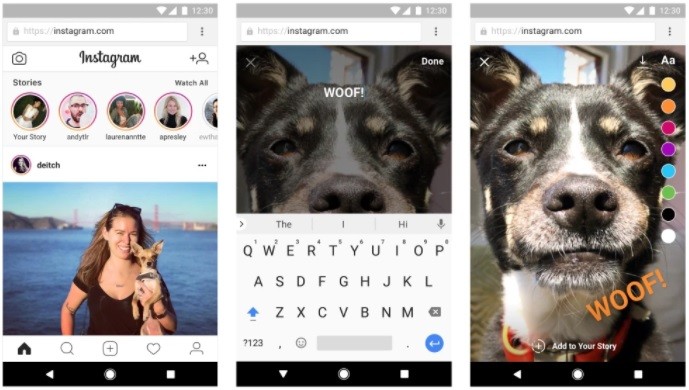 Once you are logged-in to the Instagram from your smartphone's web browser, you will see a camera icon at top-left corner of your feed. To post a Story from mobile web, you just have to tap on that camera icon, take a new photo or choose from the gallery, add some text if you want, and when you are done, just tap on "Add to Your Story".
However, it's worth noting that for now, you can only post photos to your Story and not videos. Moreover, you also don't have other tools available right now like face filters, stickers and more. All you can do right now is just add some text and change its color if you want.
That said, Instagram has also announced that users can now save posts they like by simply tapping on the the bookmark icon located at the right side below the post.
Instagram has said that both these features will be available to all the users in the coming weeks. Hence, if you don't see them yet, just wait it out.