If you are an Instagram user, you must have noticed that when you scroll down through your Instagram Feed and come across a video, it plays automatically. There's no play/pause button for you to control the playback of videos in Instagram. However, this might change soon as the Facebook-owned photo and video sharing network seems to have started testing a feature that would let users prevent videos from playing automatically.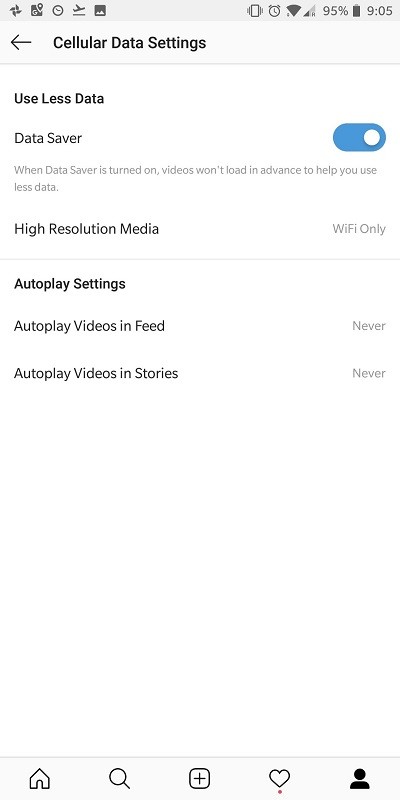 Instagram users already have the option to prevent the Instagram app from using less data for photos and videos. This option is tucked inside the Settings > Cellular Data Use menu. But now, two more options have showed up under this menu that allow the users to prevent videos from autoplaying in their Feed and Stories.
Once you set your preference to 'Never', the videos that you come across in Feed as well as Stories won't play automatically. This is useful in two ways. One, it will save your data. Two, it won't play videos automatically that you are least interested in.
These two options showed up on Instagram's beta app for Android with version 56.0.0.0.55, however, they are no longer available. We have reached out to Instagram for a comment and will update this story if we hear back.
Instagram is currently working on several features right now like the ones that allow users to remove followers from public account, and, turning on two-factor authentication that doesn't rely on SMS for delivery of security codes. It now remains to be seen when Instagram rolls out these features to all the users.