Facebook-owned photo and video sharing platform Instagram has been working on a lot of features lately. The company has been found to be working on voice calls, video calls and Portrait Mode in Instagram Stories on its Android app. Now, the company is found to be working on a slew of new features like Starred Chats and Search Filters on its iOS app. Let's take a look at each one of them.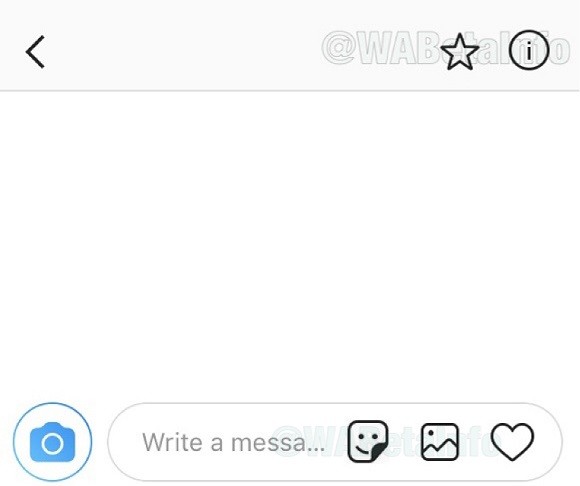 According to a report by WABetaInfo, Instagram has started testing some new features on its iOS app with version 35.0. The first among them is Starred Chats. This feature does exactly what it sounds like. With this feature, users will be able to mark a conversation with a star so that they can find it quickly later on. This is similar to the Starred Messages on WhatsApp. A star button appears on top-right corner of the conversation which lets a user star that conversation. However, we believe that Instagram might also let users star individual messages inside a conversation as well instead of marking the entire chat thread with a star.
That said, along with this, Instagram also seems to be working on Stickers that can be sent inside Direct Messages. You can notice a Sticker button in the image shown above inside the text box which would let you send stickers.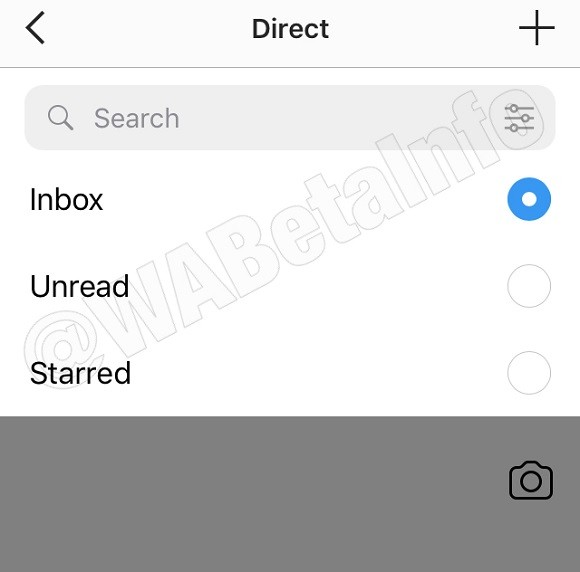 Well, next up is chat search filter. With this feature, users will be able to quickly search for messages. Before searching, users can choose whether they want to search for messages from Inbox, or the ones that are Unread or Starred.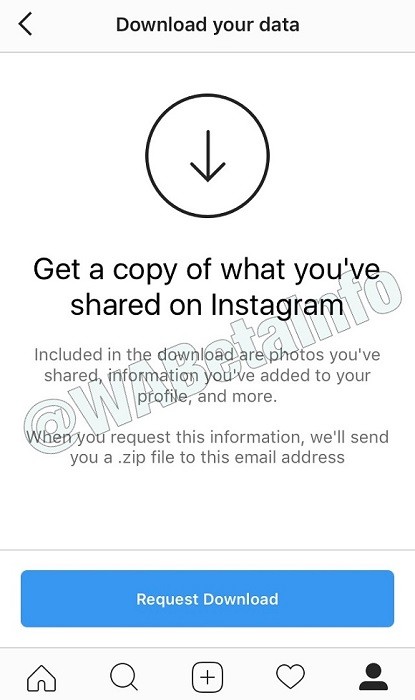 Lastly, Instagram might also let users download a copy of their data that would include all the photos that have been shared by users, their profile information, and "more". To download this information, a user would have to click on the 'Request Download' button and when the data is ready for download, Instagram will send a .zip file to the user's registered email ID that will contain all the data.
Well, WhatsApp too has introduced a similar feature, however, it's under development and is unavailable to the users.
That said, all the aforementioned features that Instagram is testing on its iOS app are under development, and hence, are currently unavailable to the users. More importantly, Instagram testing these features isn't a guarantee that they will actually be rolled out to the public.
Also Read: How to secretly watch Instagram Stories of others without them knowing [Guide]
Instagram keeps testing a lot of new features, and, we might see them rolled out gradually to the users in the coming months. Until then, have fun with what's available.