Facebook-owned Instagram keeps testing new features before rolling them out to all its users across the globe. And, the latest feature Instagram has started testing is video tagging. Instagram already lets you tag people in photos, but it will soon let you tag people in videos too.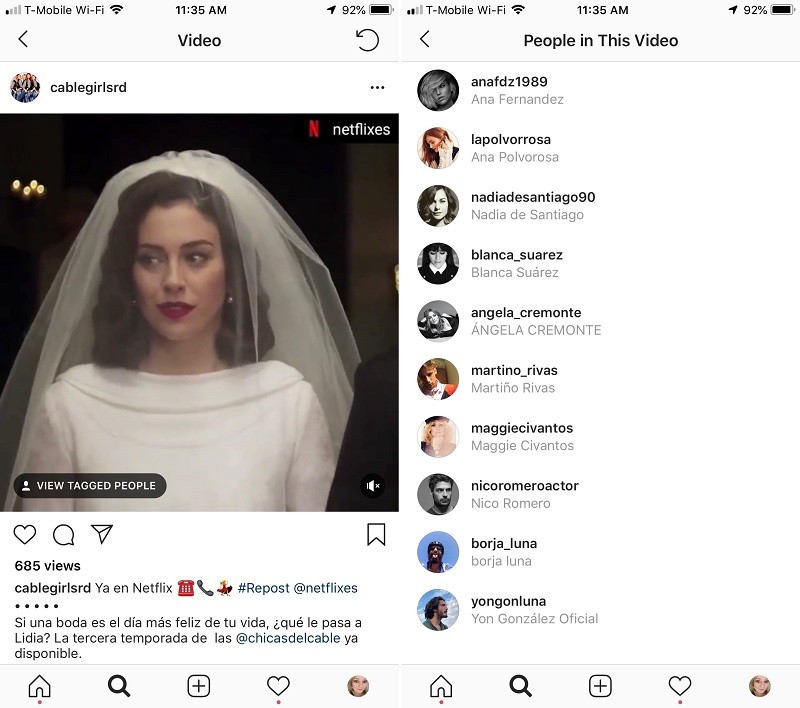 According to a report by TechCrunch, Instagram has started testing video tagging feature that would let users tag their friends and family in videos too. However, video tagging works a bit differently than photo tagging. In photo tagging, you can see the people tagged in a photo by tapping on a button in the bottom-left corner of the photo. But that's not the case with video tagging.
In video tagging, instead of showing the people tagged in a video above the content, you are directed to a new page that's titled "People in This Video". This page shows you a list of all the people that have been tagged in a video. Furthermore, while the photos you are tagged in appear on your profile, the videos you have been tagged in don't. At least not right now, but that could change by the time Instagram rolls out this feature to all.
Instagram spokesperson confirmed testing this new feature in a statement to TechCrunch by saying "We're always testing ways to improve the experience on Instagram and bring you closer to the people and things you love". However, Instagram didn't reveal its plans regarding the roll-out of this feature.
Instagram is currently testing this video tagging feature with a small percentage of users, and, it currently only appears on mobile, and not the web version.