Popular chip maker Qualcomm has announced its latest and greatest Snapdragon Wear 3100 platform for smartwatches. The Snapdragon Wear 3100 is successor to the Wear 2100 that was announced way back in 2016. Qualcomm says that Snapdragon Wear 3100 has been designed in a way that allows consumers to enjoy "the beauty of a fashion watch with the power of a smartwatch, the battery life of a sports watch with the richness of a smartwatch, and the utility of an analog watch with the flexibility of a smartwatch".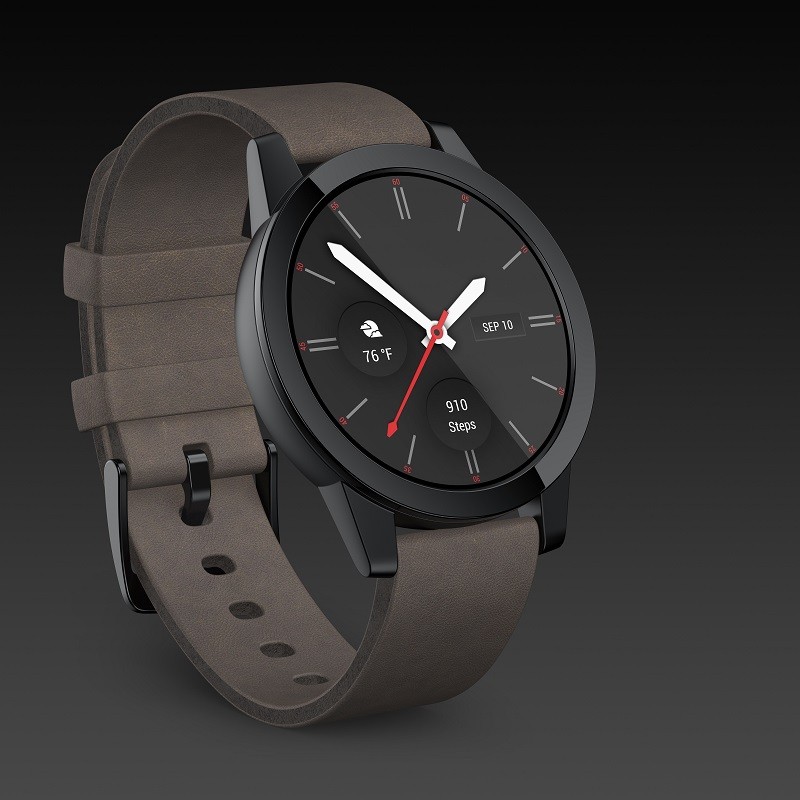 The Snapdragon Wear 3100 supports Wear OS by Google and consists of a quad-core processor which comes with Cortex A7 cores clocked at up to 1.2 GHz. The processor is further aided by an ultra-low power co-processor that helps with battery life. The Wear 3100 also comes with Adreno 304 GPU that's been optimized for wearables.
With Snapdragon Wear 3100, Qualcomm has put a lot of emphasis on battery life. When compared to its predecessor – the Wear 2100 – the Wear 3100 offers up to 67% reduction in lowest power mode, 49% reduction in GPS, 43% reduction in keyword detection, 35% reduction in per minute clock update, 34% reduction in MP3 playback, and, 13% reduction in voice query over Wi-Fi or Bluetooth.
The Snapdragon Wear 3100 also comes with new personalized experiences that include Enhanced Ambient Mode, Dedicated Sports Experiences, and, Traditional Watch Mode. The Enhanced Ambient Mode supports smooth second hand, live complications, adaptive brightness, and, up to 16 colors. The Dedicated Sports Experiences supports GPS and active heart rate monitoring that allows users to go for an ultra-marathon, swim long distances, or hike mountains without worrying about battery drain. And, the Traditional Watch Mode makes use of ultra-low power co-processor to conserve battery and allow consumers to use their smartwatch for longer period of time.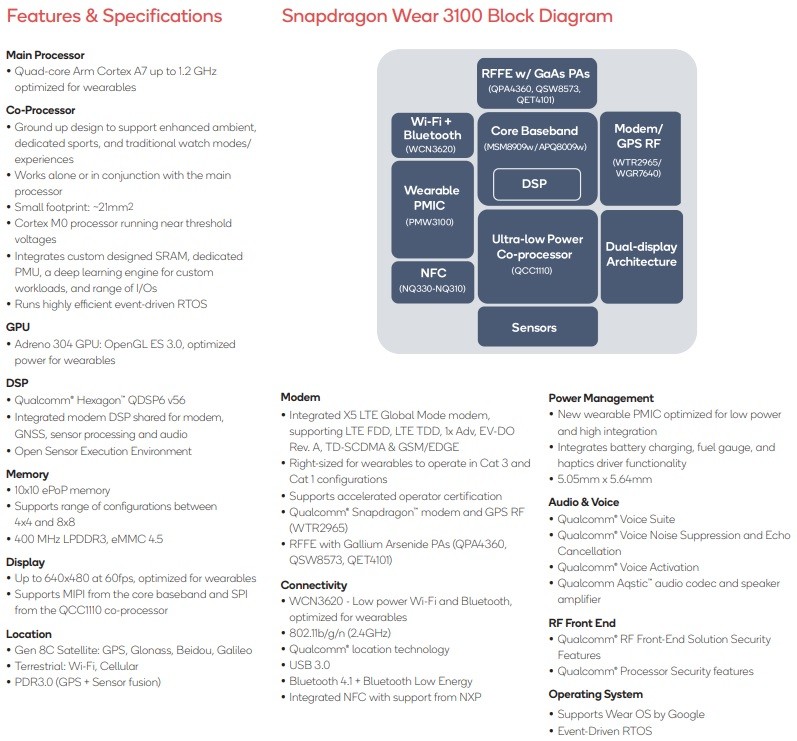 Commenting on the announcement of Snapdragon Wear 3100, Anthony Murray, Senior Vice President and General Manager, Voice, Music and Wearables, Qualcomm Technologies International, Ltd., said, "Qualcomm Technologies has played a critical role in the evolution of the smartwatch segment and our customers are currently shipping more than 100 Wear OS by Google smartwatches with 25 brands globally based on our existing platforms. With the Snapdragon Wear 3100 Platform, we envisioned a new ultra-low power system architecture and in collaboration with the latest from the Wear OS by Google team, to help deliver a rich interactive mode, bring in new personalized experiences and support extended battery life for tomorrow's smartwatches. We are delighted to announce Fossil Group, Louis Vuitton, and Montblanc as our first Snapdragon Wear 3100 customers."
The Snapdragon Wear 3100 is offered in three variants that target Bluetooth and Wi-Fi smartwatches, GPS-based smartwatches, and, 4G LTE smartwatches. It has already started shipping to customers.