After YouTube announced new rules on its video sharing platform to clamp down on hate speech and violence inciting content, Now Instagram too has joined in the campaign by announcing AI based comments filters.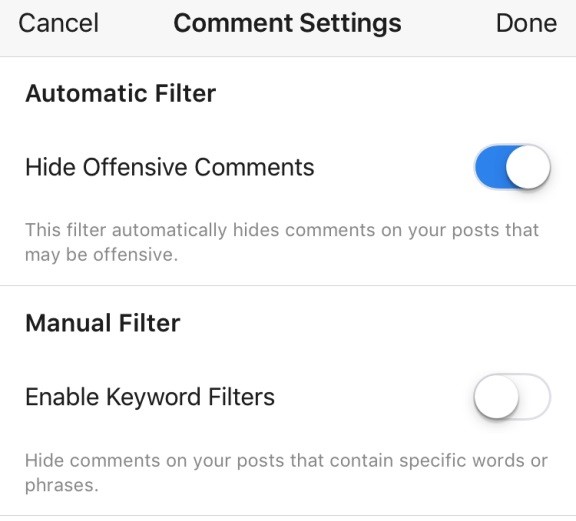 Instagram has listened to users feedbacks that comments which spark hatred or violence make the comment section less engaging. An artificial intelligence based filter has been integrated that can be activated or deactivated at will to thwart such attempts.
The filter will work in English at launch. However, It is designed to scan Arabic, Chinese, English, French, German, Japanese, Portuguese, Russian and Spanish. Other language support will arrive gradually. Of course, this is an AI-based system so it will get better with time. And it may fail to recognize or filter all such kinds of offensive content.
The move is part of a partnership announced by biggies Facebook, Microsoft, Twitter and YouTube to stop campaigns of extremists spread over social media.