Last year, Facebook owned Instagram made it possible for its users to stream live video with the introduction of Live Stories. Later in June this year, the company made it possible for its users to share a replay of their live video on Instagram Stories. Well, the company has now announced that it will soon allow its users to add a friend to their live stream.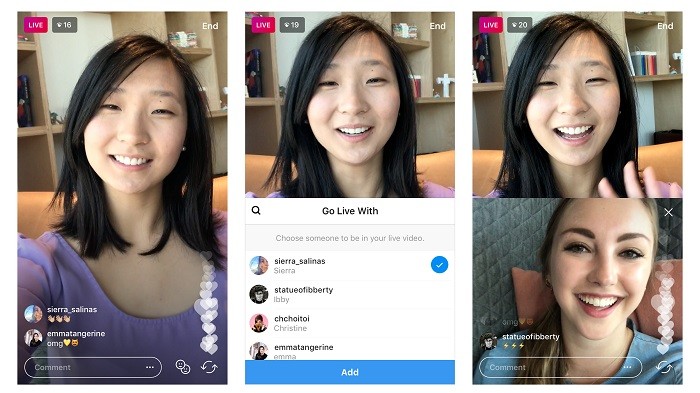 Yes, you read that right. You will soon be able to add a friend of yours to your live stream. To add a friend to your live stream, you will have to tap on the smiley icon at the bottom of the screen during the live stream, select the friend, and tap on 'Add'. As soon as you do so, your screen will split into two and your friend will appear right below you.
Of course, you can remove your friend from the live stream at any time and add anyone else. Besides, the added friend can also leave the live stream on his own at any time. Also, once you stop the live stream, you can share its replay on Instagram Stories or choose to discard it.
Currently, this feature is only being tested with a small number of users, however, the company has said that they will commence the global roll out over the next few months.
By the way, do you use the live streaming feature on Instagram?