Intel is new in the

smartphone

and tablet market but is leaving no leave unturned as the company has confirmed that it is closely working with Google to bring the latest iteration of Android OS, the 4.1 Jelly Bean to

smartphones

and tablets running on its Atom processors.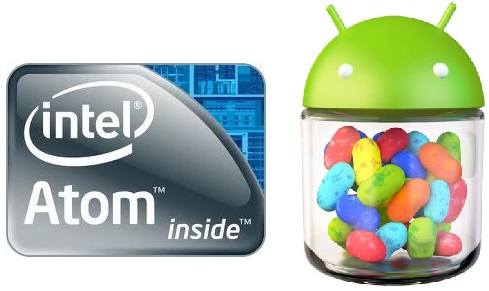 Now this is great news for all the future owners of devices running on Intel's Atom processor as they might not be left behind in the race to enjoy

the faster

and smooth as butter, Android 4.1 Jelly Bean OS.

In an email to PCWorld,

Intel spokeswoman

Suzy Greenberg said, "Intel continues to work closely with Google to enable future versions of Android, including Jelly Bean, on our family of low power Atom processors."

Currently Intel's devices run on Android 2.3 Gingerbread OS and so they might only receive Android 4.0 Ice Cream Sandwich upgrade and we expect the Jelly Bean to arrive on the future devices running on the Intel processor.

Currently Lava, Lenovo and Orange are the companies who have released their devices on Intel's Atom processor but as the trend catches up, we expect more manufacturers to opt in for Intel's chipset and not

on

ARM chipset that is used more widely.