While Sony's event on September 4 is expected to feature the interchangeable lenses alongside the Sony Xperia Z1, which boasts of the 20.7 MP camera, images showing the lenses are out now.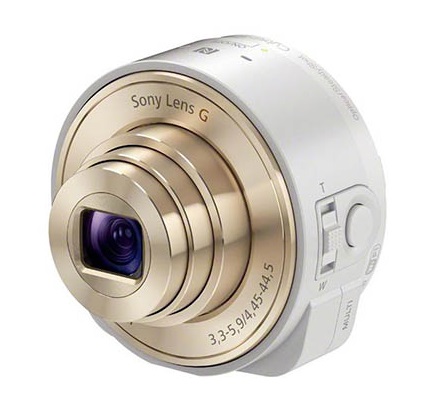 According to sources, the interchangeable camera lenses for smartphones would be called the Sony Smart Shot, which rekindles the company's Cybershot legacy used for the digital cameras. The lenses are said to use a magnetic system to adhere to an Apple iPhone or Android smartphones. However all device using the lens will have to install the Sony Playmemories app.
There are two interchangeable camera lenses expected to be launched, the first QX-10 would feature a 1/2.3 inch 18 MP CMOS sensor and f/3.3-5.9 lens. The second lens, which is expected to be priced at around $450) would have a 20.2MP CMOS sensor with f/1.8 aperture and 3.6x optical zoom.