As word about the cheaper version of the Apple iPhone is getting out, we have started getting more info about the device.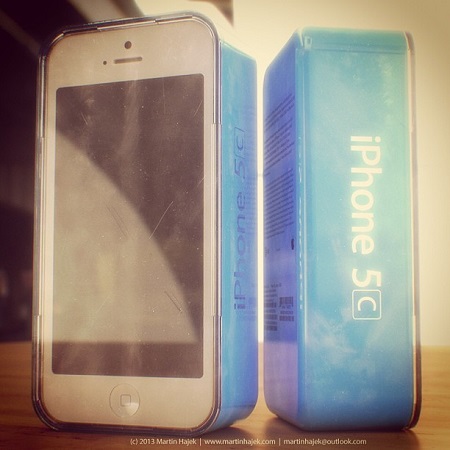 The latest renders of the Apple iPhone 5C, which are based on the current leaks, have surfaced on the internet and look quite convincing. The images show the device along with the packaging box that was leaked a few days ago. Also the device has a design which is quite similar to the iPhone 5, however it would use materials like plastic that would help reduce the costs.
Sources in the know claim that the cheaper version of the iPhone would sport an 8 MP camera just like the iPhone 5. Overall, the iPhone 5C is said to be slightly thicker and heavier than the iPhone 5, but other than that we can expect both the device to be highly similar including with a 4 inch Retina display. While the iPhone 5 pricing starts at $650, the iPhone 5C is expected to start selling at $350.