Blackberry owners can now rejoice as the company has announced four apps centered on getting you the latest IPL action. In case your work schedule is playing spoilsport on your cricket addiction, Blackberry has just thing you might need.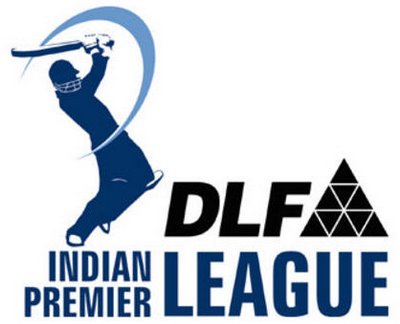 Official DLF IPL 2012: As the name suggests, the app aims at getting you adrift the latest IPL news. It shows the latest scores with the line-up of each IPL team, a points table, a picture gallery, the whole match schedule and provides you the choice of updating the things you like about IPL on your social feeds. The best part, though undoubtedly is that it provides you the video feed of every match.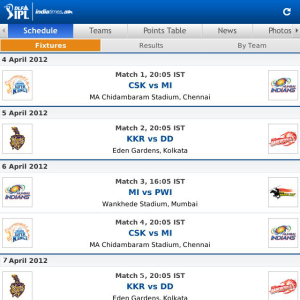 To download it, click here.

Cricket calling: Cricket calling is an app designed for those who cannot miss a minute of the action. You can follow a match from the start to the end with full scores, a live scored that updates quickly, a whole schedule of the match, the schedules of the match and the profile of every player. A pro version is also available in case you want more action.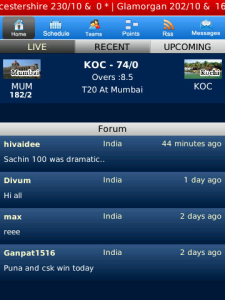 To download it, click here.
Cricbuzz: Cricbuzz is one cricket app that hardly needs any introduction. After creating waves on iOS and Android, it is here for Blackberry too. It comes with full commentary of the match. You get a hang of everything as it is happening on the field.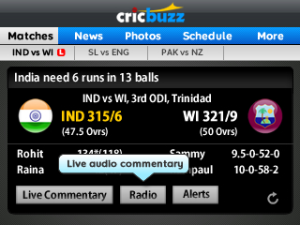 To download it, click here.
Yahoo! Cricket: In case you own a Blackberry Playbook, then Yahoo! Cricket is the app you need to follow IPL. It comes with everything from giving you sneak peeks of matches, ball-by-ball scores, along with whatever is creating a buzz, both on and off the field.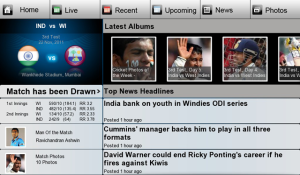 The best feature of this app is that it auto refreshes along with that, there is live commentary and details about live matches, scorecards, innings and fall of wickets.
To download it, click here.