Is Nokia Sea Ray actually Nokia 703?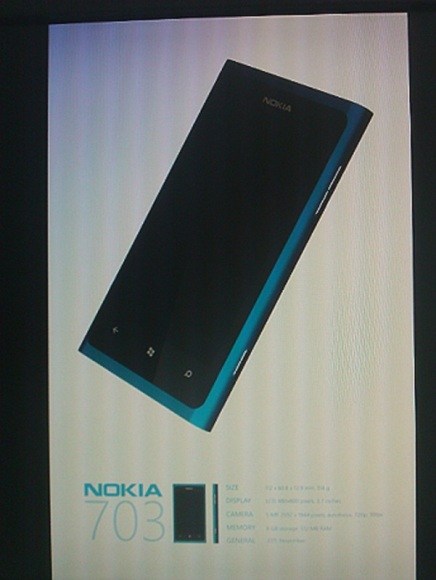 According to a 'so-called' leaked image, Nokia just might be launching the 703, which will be a Windows handset. The handset looks a lot like the previously leaked Sea Ray, and the image seems to be an easy Photoshop fluke as well
If the image is genuine, then we can tell you upon close examination that the handset will have a 3.7 inch display with a 480×800 pixel resolution, a 5MP camera with 720p@30fps video, 8GB memory with 512MB of RAM. Other than that we can't cipher any other detail of the device.
We'll keep a lookout on the 703.