Most of us carry more than one gadget on us whenever we are travelling. On the average, we have a smartphone or two, a camera, a music player or maybe even more stuff like a portable navigator or maybe a tablet. While we  use almost everything to pass our time during the journey to and from somewhere, the curse with carrying to many gadgets is that well, they more often than not lose charge and then you have to and need to spend the res of your time staring into darkness or curse yourself for over  using them when you actually needed them at some other point of time.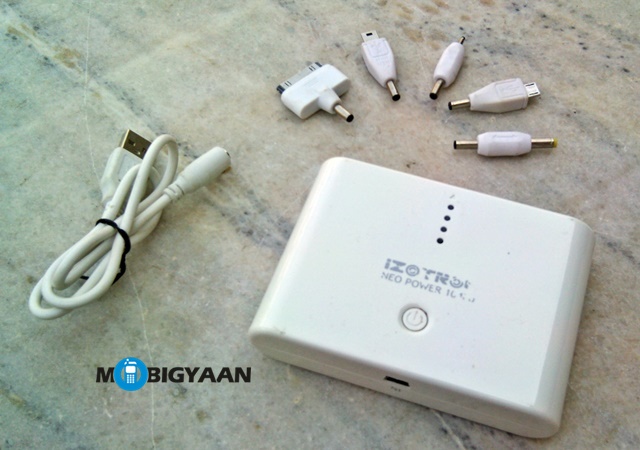 What can we say, travelling is a curse for us gadget freaks. or is it?
Well, imagine this scenario – You  are travelling on an average IRCTC train. There are two sockets at the end of the coach, mostly occupied. When you do get one free, you have to sit by while your gadgets get charged for the fear of theft. It is well, quite an inconvenience, which is where having a portable charger comes in – which is why we  have looked into portable chargers on the market and brought you a powerful one –  the Izotron Neopower 10400 which is a mighty 10400 mAh Li-ion power bank.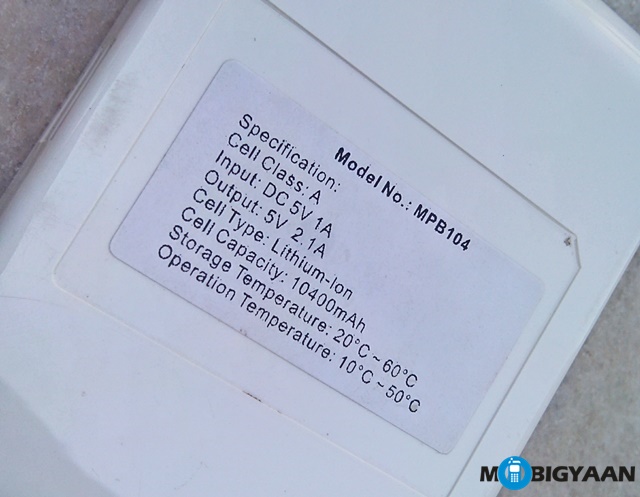 So how does it work? Where does it fall short? How usable is it in daily life? Is it worth its Rs. 4500 price tag?
Well, these are some questions we will answer.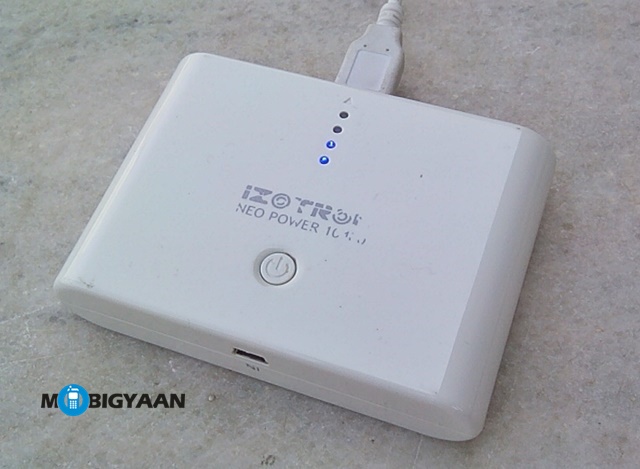 First off the product. The Izotron Neopower 10400 has a very simple design – it can charge simply by being connected by a wire to the gadget that needs some juice. Its connector consists of two parts – a long wire with a USB connector at one end and a connecting slot in which one can fit different kinds of charger pins according to usage.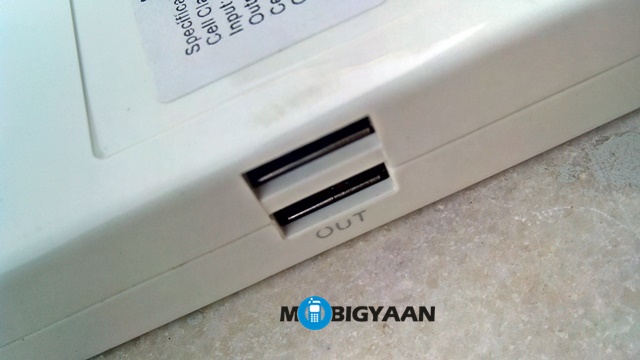 The charger is pretty compact and designed in a soap bar form factor. It is easy to hold an easy to use. It is lightweight and easy to carry around.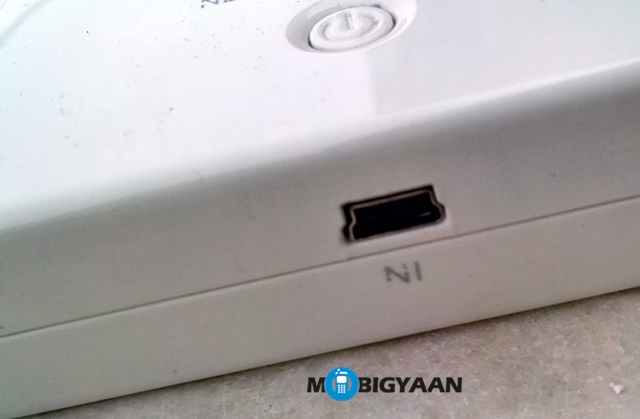 The charger itself simply starts charging as soon as you plug it in to something. It does still have a button too, along with LED indicators. As soon as you press the button, LED lights will light up to show how much charge is left.
The Neopower 10400 comes with a set of 5 connectors. It will be usable on almost every smartphone out there, whether they have the popular trapezium shaped slim charging slot or he 30-pin connector that old Apple iPhone and iPod Touch models have. After your gadget's battery is full, the charger will stop charging automatically. The LEDs are designed to indicate everything you need.
If you press the power button while you don't have anything connected, you would see the number of LEDs lighting up blue to indicate how much charge this power bank has.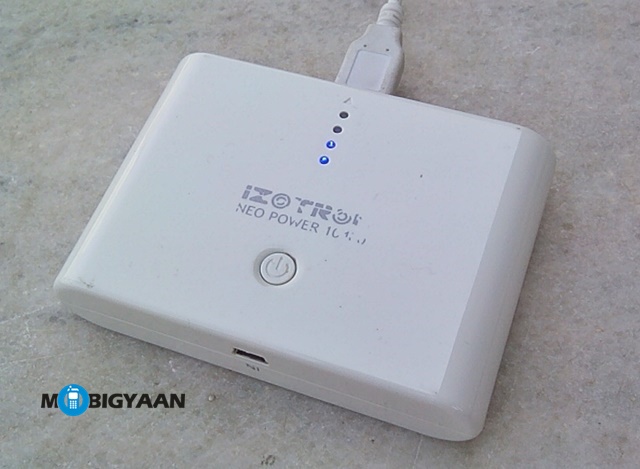 If you press it while the charger is connected to something, then it will turn up pink to show that charge is  enough to charge your gadget.
Otherwise the LEDs will be red while charging while something is on charge.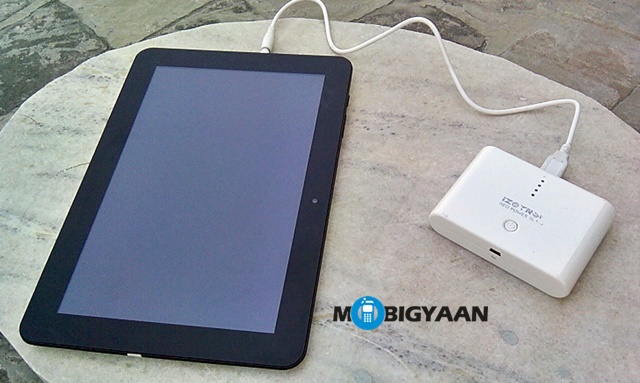 The best part of the Neopower 10400 is that you have to actually spend no time setting up. There's no need to plug in any batteries or keep changing them, the charger pins are easy to fit and change. So, basically everything generally flows smooth as silk.
The only thing that might be a little worrisome is that it might require a little bit of charging at the first go. We actually charged it for around 4-5 hours and then only all of its blue LEDs lit up to show full charge. (Boy, aren't they multi-purpose?)
Also, you would have to wait up a little till your smartphone, tablet or other stuff gets charged. But as a travel charger or even in daily use, we have to say that it has totally wooed us over.
Our final take : Well, the Neopower 10400 is  definaltely worth its Rs. 4500 price tag although shaving off a bit of that wouldn't hurt. It also comes with a 1 year warranty which is added privilege.