In today's time coffee is a necessary to function. It just gives you that extra motivation to go forward. But the caffeine has it has its own disadvantages too it is addictive and causes sleep disorders. Jawbone has combined the two things we love the most – coffee and sleep and come out with an app which lets you keep track of how much caffeine you consume during the day and how it affects your sleep patterns.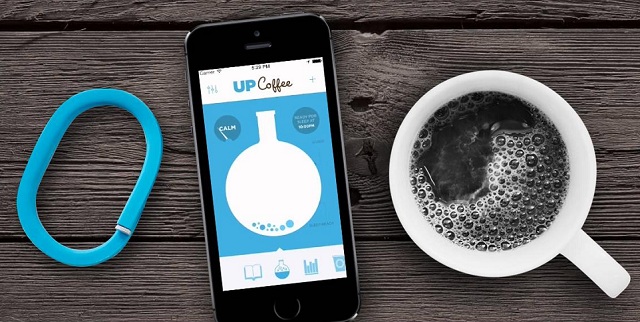 Jawbone has done well for itself, besides its speakers docks, one device that is much ahead, even of biggies such as Samsung and Sony is the Jawbone Up fitness band which not only offers you health related functions but also lets you lets you monitor your sleep.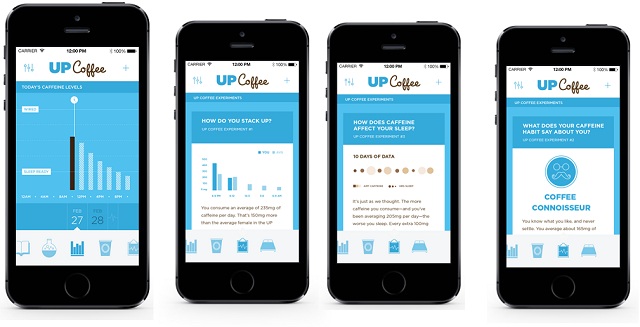 We're investing heavily in data, and as a result, we're learning a tremendous amount about behaviour change and how to help people achieve their goals, a recent test with our Today I Will? feature, we saw that those who were sent and opted into the commitment logged 23 more minutes of sleep than average and were 72% more likely to go to bed early enough to hit their sleep goal. By leveraging these insights within the UP system, we're beginning to help people achieve real change." said Travis Bogard, Vice-President of product management and strategy at Jawbone.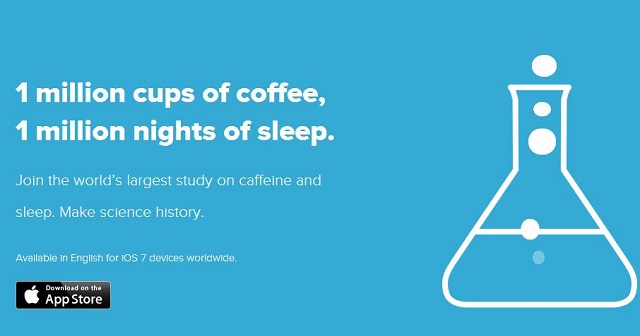 How the Jawbone Up Coffee app shows you your coffee consumption is pretty cool too. It has a beaker which fills up as you continue to fill the voids in your life with coffee. It calculates caffeine from a variety of food products, so that you have got it down to the last drop and don't exceed  your usage. Not just that, as caffeine exits your body, the amount of caffeine in the beaker also depletes. It will also tell you how tired you are at a certain point of time and how much much time you can go before going for your next cup of coffee.
The information that it displays can also be uploaded in the form of reports to the Up app which will go live in the coming weeks. Lets say you used it for 2 months, at the end of which you can collate the data to know what your exercise schedule should be for better sleep and in a way better life.
When it comes to fitness gadgets, Jawbone has truly got something better on offer even when compared to the likes of LG Lifeband Touch and Samsung Gear Fit.