Reliance Jio Phone launched a couple of months back received huge impressions prebooking millions of units since it was effectively free. If you are going to believe that Jio Phone is free, then you are wrong. The Jio Phone was never free, it was effectively free. That means if you are planning to get a Jio Phone, brace yourselves to shell out ₹1,500 every year.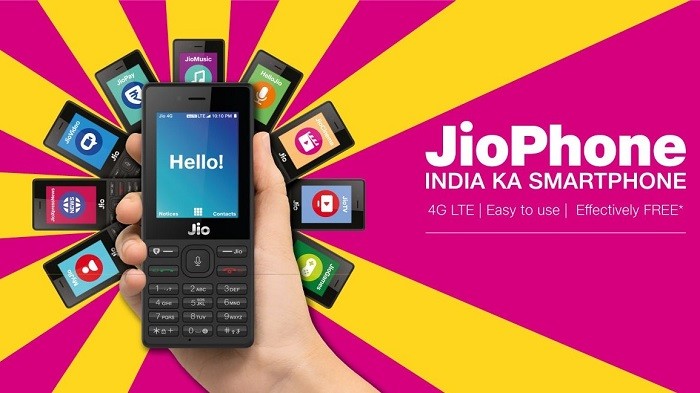 Jio website makes clear about the Jio Phone, the Terms & Conditions for the Jio Phone state,
"The Jio Phone is available for continued use on the Recipient purchasing telecom recharge vouchers of an Authorized Carrier (presently Reliance Jio Infocomm Limited) from the Company or any of its authorized retailers for use in the Jio Phone of a minimum value of Rs 1,500 per annum for a period of 3 years from the date of the first issue of the Jio Phone."
What that means is you will be sticking to the Jio plans for the span of 3 years in order to get the Jio Phone free, otherwise you are paying a fee for the phone. Jio Phone users will have to make recharges worth ₹1,500 each year else they will be liable to pay a fee if they return the Jio Phone early.
The monthly plan costs ₹153 which gives you 512 MB 4G data and unlimited VoLTE calls and SMS. With such plans, users will end up spending more than ₹1,500 in a year on Jio Phone, which will meet the conditions laid out for the use of Jio Phone.
Getting a Jio Phone means you are entitled to pay ₹4,500 for the next three years to get back your ₹1,500 Jio Phone deposit. However, you will only get it back if you return the Jio Phone after using it for 36 months and return before 39 months. Plus, the phone needs to be in a working state with no damage.
In case if you return the Jio Phone before completing three years, you will be charged ₹1,500 fee if returned under 12 months, ₹1,000 if returned between 12 months and 24 months, and ₹500 if returned between 24 months and 36 months.
The Jio Phone is a feature phone with 4G LTE support. It comes with a 2.4-inch QVGA display, rear and front cameras, 4-way navigation, an alphanumeric keyboard, FM Radio, Headphone Jack, microSD card support, NFC, and features that you would find on a typical feature phone.
Are you still going to buy the not-so-free Jio Phone? Comment below.